Call of Duty Mobile's festive sale is now live, meaning you can grab discounts on weapons and skins all throughout the holidays in their 12 Days of Deals event. If you've been waiting to drop the dollars on a new bit of gear, now's the time to do it.
The CoD Mobile sale is set to run until December 30/31 at 16:00 PT / 00:00 GMT, so if Santa has left a tasty cheque 'neath the Christmas tree this year, you'll still have time to spend it in the hit mobile game.
Some of the discounts include 55% off an Epic Gun Blind Box on Christmas eve and 70% off a Nihonga Crate on December 29. Check out the full schedule below. For more, check out our Call of Duty: Mobile tips, Call of Duty: Mobile update, and Call of Duty: Mobile on PC guides to stay up to date with the shooter.
Call of Duty: Mobile
Below you can find the latest CoD Mobile trailer featuring a virtual Snoop Dogg dressed as Santa, alongside the full twelve days of deals calendar.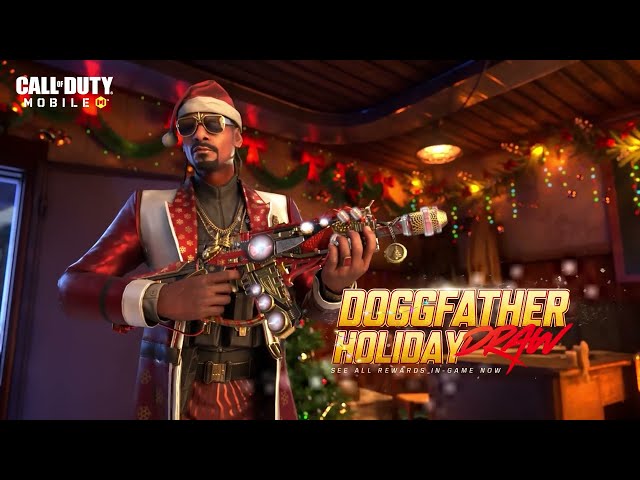 December 20: 10% off Holiday Redux
December 21: 30% off Aero Source Lucky Box
December 22: 15% off Dangerous Ride Legendary Crate
December 23: 10% off Smash Smash Draw
December 24: 55% off Epic Gun Blind Box
December 25: 52% off Mythic Card x1300
December 26: 50% off Sessions Over Crate
December 27: 10% off Holiday Duo Draw
December 28: 30% off Krak-a-Lacken Lucky Box
December 29: 70% off Nihonga Crate
December 30: 5% off Solstice Draw
December 31: 10% off Dusty Trail Bundle + Tumbleweed Bundle
That's all the CoD Mobile holiday cheer we've got for now. For more, check out our guide to the best portable gaming consoles if you can't get enough on-the-go action.