The new update to Dead by Daylight Mobile sees the introduction of a new game mode: training. While training game modes are quite popular in games across a multitude of genres, few of them have as many benefits as the Dead by Daylight Mobile training mode does.
Unsurprisingly, the training mode is a solo experience where you can refine your skills against bots. The gameplay is the same as you would see outside of training, and you get to keep 50% of Bloodpoints and 10% of Character experience if you appease or outwit The Entity. The game mode offers advantages for new and veteran players, as the bot's difficulty scales up depending on your skill level.
If you have yet to play Dead by Daylight Mobile, then you are missing out on a brilliant and yet terrifying survival experience – which you can read about in our Dead by Daylight Mobile review. The game is a four-on-one multiplayer horror where one killer hunts and stops the other four players from escaping. Dead by Daylight Mobile isn't just entertaining, it is also exhilarating as the deranged killer can sneak up on you at any moment.
Dead by Daylight Mobile training mode trailer: What to expect from the new mode
If you are yet to see any of the gameplay for the new mode, this trailer will give you a better understanding of why training was added and how to use it.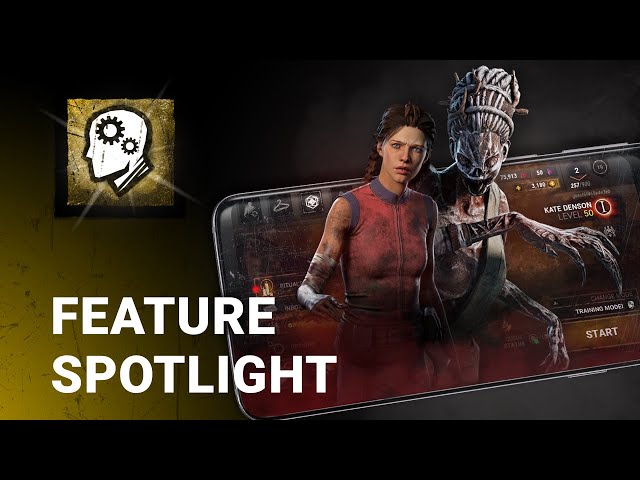 Dead by Daylight Mobile update: Cook Out outfits
As part of the Dead by Daylight Mobile update, four new skins have been added for players to collect. The outfits are only available inside Gold Tier Super Mystery Boxes and are available from now until August 23.
The new outfits include two killers and two survivors:
The Huntress: Wild Feast (Killer)
The Clown: Chef Carnage (Killer)
Jane Romero: Guest Superstar (Survivor)
Ace Visconti: Maitre Ace (Survivor)
If you are playing Dead by Daylight Mobile and would like to see the best survivors and killers, then you should read our Dead by Daylight character tier list.