Are you after a new mobile gaming controller? If so, we have the perfect deal for you. Right now, on Amazon US, the GameSir X2 Type-C Mobile Gaming Controller is on sale for $69.99 – that's a huge 30% discount.
It's compatible with Xbox Cloud Gaming, Google Stadia, Vortex, and more, it supports native games such as Fortnite, Modern Combat 5, and Implosion. Oh, and there just so happens to be a screenshot button, allowing you to capture your greatest gaming moments.
As for the actual design of the controller, it has stretching capabilities, allowing you to use any mobile device of up to a length of 167mm, with a maximum thickness of 1cm. Fortunately, the GameSir X2 Type-C Mobile Gaming Controller has a durable design, meaning it can withstand countless stretches, and long-term expansion, meaning there's little to no impact on your game time. On top of that, there's a gap between the controller and the phone, ensuring there's an air flow to prevent the device from overheating.
Other features include an adjustable USB-C port, which allows you to plug and unplug your device without causing any damage. Moreover, the gamepad has micro switch buttons, with a service life of three million taps.
If you're still unsure, feel free to read our GameSir X2 Type-C review.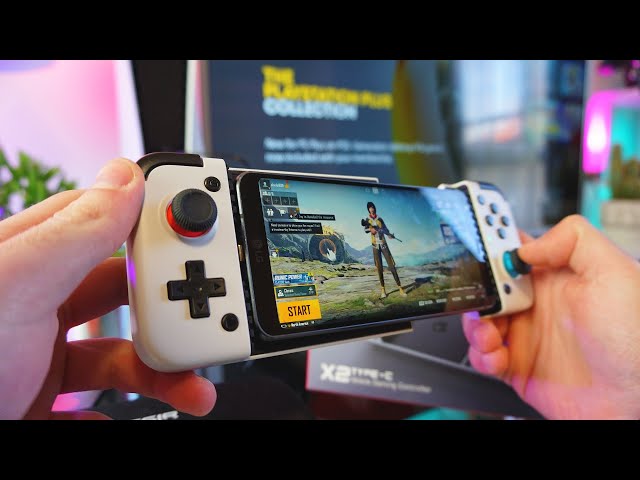 Since you're here, why not check out our picks for the best Android games and the best iOS games. Alternatively, we have guides such as the best mobile RPGs if you're after something more specific.