Howdy partners, or is it to infinity and beyond? Tell you what, let's ask Woody and Buzz Lightyear as the pair make their way to Disney Dreamlight Valley on Nintendo Switch. Yes, you read that right, the first new Disney Dreamlight Valley realm to open its doors to you is Toy Story.
In a new reveal trailer, you can get a look at the Disney Dreamlight Valley Toy Story realm, and it's fair to say that it looks amazing, and is, of course full of toys, but there's one small catch when you visit this world – you become the same size as its inhabitants. Yes, you get to explore a child's bedroom as a toy with Buzz and Woody.
Naturally, there's bound to be some quests for you to complete in order to bring Woody and Buzz back to the valley. Better still, the introduction of the Toy Story realm also means that there's new items for you to get your hands on, some can give you a new look, while others help to perk up your valley.
Disney Dreamlight Valley Toy Story release date speculation
While we don't have an exact date for Buzz and Woody's arrival, we do know that it's 'this fall', but we'll update this story as soon as new details come to light.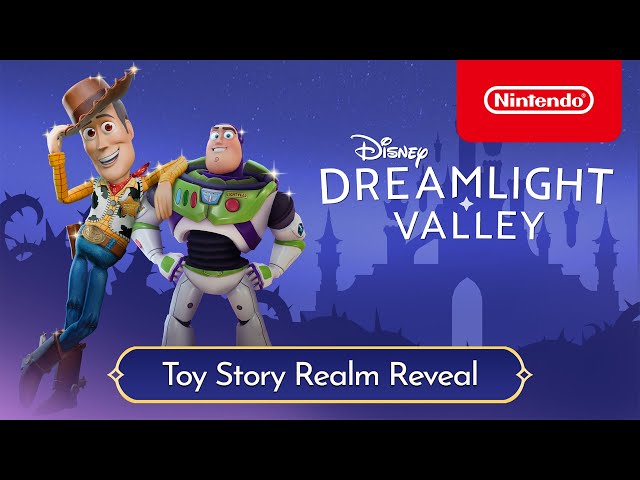 If you need some help with your quaint little village, make sure you check out our Disney Dreamlight Valley characters, Disney Dreamlight Valley gifts, and Disney Dreamlight Valley fish guides.