There's no denying the success that Kabam is experiencing with Disney Mirrorverse, the mobile RPG is proving popular among fans, and one look at our Disney Mirrorverse review tells you that the PT crew is right there with them. However, there's one little issue, one thing that players don't want to be part of their world.
The Disney Mirrorverse energy recharge time is causing disarray in the fandom. If this Reddit thread from u/3dnin3 is anything to go by, at least. While they note how much they love the game, they can't help but feel that "it should not take upwards of six, seven, [or] eight hours for your energy to refill after getting past level 20." The Redditor explains that they don't have an issue with the levelling-up process due to supply runs.
However, "with it taking thousands of XP motes to get a character up a rank, supply runs shouldn't be the only thing I can do in a day because my energy won't refill for another seven hours after I do them." And it turns out that u/3dnin3 isn't alone when it comes to this. As fellow Redditor ILLUMINAVENVEGA says, "it's got to the point where it's less playing and more farming-in-auto."
Then, user scottxwl makes a good point too, as they explain that "if I want my energy to be full at 2pm when the challenges renew, I have to stop playing around 8am. That's half a day I can't play this game because of the energy refresh rate."
What can Kabam do about the Disney Mirrorverse energy refresh rate?
One option for the studio, should the team want to do this, is to automatically refresh energy at a certain time of day. At least that way, players get an energy boost guarantee, which would keep them coming back, and that can only benefit Kabam.
However, on the flip side, there are energy boosts you can purchase in-game as a microtransaction, though this isn't the most consumer-friendly thing in the world, and it's actually one of only a couple of issues that we had with the game.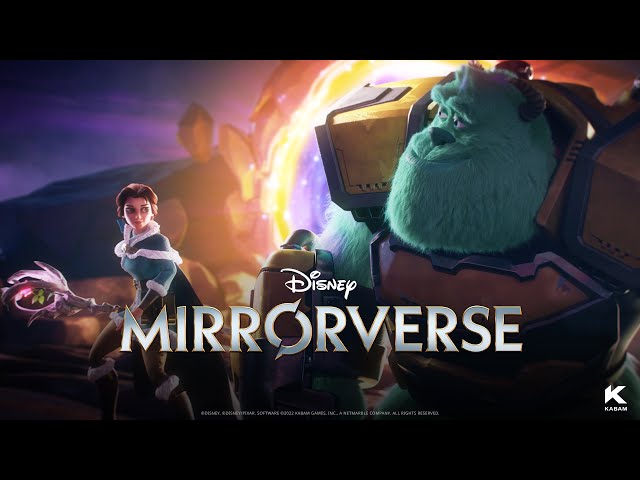 Ultimately, there's a chance that Kabam will make some adjustments when it comes to the frequency of Disney Mirrorverse's energy regeneration. Who knows, perhaps the game's first major update since launch will feature such changes. Until then, it's back to the grind, because we can't put this game down.
If you want to know who the best heroes and Villains are, make sure you check out our Disney Mirrorverse tier list, then head over to our Disney Mirrorverse best team guide. Or, to learn more about the basics, you can check out our Disney Mirrorverse characters and Disney Mirrorverse classes content. Or, for some freebies, take a look at our Disney Mirrorverse codes list.