Dragon Ball FighterZ has taken its place in the competitive fighting game scene, offering a wide array of characters to pit against each other in battle. Many of the heroes and villains from the legendary anime and manga series appear in the massive 44 character roster, so choosing who to fight as can be a challenge.
That's where we come in, though. With our Dragon Ball FighterZ tier list, you can see who's helpful and who's a hindrance. Do bear in mind that not every character is as easy to master as Android 16. Some of the top tier Dragon Ball FighterZ characters take a lot of skill to use to their full potential.
Still, this Dragon Ball FighterZ tier list gives you a few options to choose from. We recommend giving a handful of characters a go to find who you'll have the most success with – there's no definitive right answer. If you're looking for more Dragon Ball fun, we've also got a Dragon Ball Legends tier list. If you'd rather something different, check out our Super Smash Bros. Ultimate tier list, or our League of Legends: Wild Rift tier list for a good guide to being the best.
Dragon Ball FighterZ tier list
| | |
| --- | --- |
| Tier | Dragon Ball FighterZ character |
| S | Android 21, Android 21 (Lab Coat), Bardock, Gotenks, Goku (GT), Kid Buu, Super Saiyan Blue Vegito, SS4 Gogeta, Vegeta |
| A | Adult Gohan, Broly, Cell, Goku, Kefla, Piccolo, SS4 Gogeta, Super Saiyan Blue Goku, Ultra Instinct Goku |
| B | Android 16, Android 18, Fused Zamasu, Hit, Jiren, Janemba, Majin Buu, Master Roshi, Super Baby 2, Super Saiyan Blue Gogeta, Tien, Videl |
| C | Android 17, Beerus, Broly (DBS), Cooler, Goku Black, Krillin, Nappa, Super Saiyan Blue Vegeta, Super Saiyan Goku, Trunks |
| D | Captain Ginyu, Frieza, Super Saiyan Vegeta, Yamcha |
Android 21 (Lab Coat) release date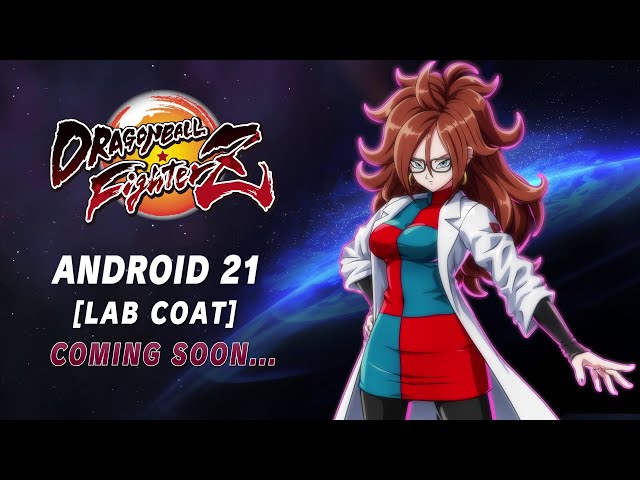 When is the next Dragon Ball FighterZ DLC character?
Android 21 (Lab Coat) is now available for Dragon Ball FighterZ, and they are incredibly powerful. An update is in the works for balance, however, with specific mention of Android 21 (Lab Coat), so don't be surprised if they get nerfed.
Of course, mastering the fighters in our Dragon Ball FighterZ tier list will take some time, so if you need a break from Dragon Ball, check out our list of the best Switch fighting games for something else to play.