FIFA 23's online modes are probably the main reason why people play the game so often and for so long. Whether it's Ultimate Team, the megahit billion-dollar-maker card-collecting pseudo-gambling hellscape that so many children love, or Pro Clubs, the nice-and-easy ever-so-lovely take-it-easy chillout town to hang out with your buddies in (and not spend a penny on), playing FIFA 23 online is where it's at.
Anyway, that's enough hyphens for one day. Check out FIFA 23's online game modes below (and some common online errors and tentative fixes). Or, if you already know everything, check out FIFA 23 ratings, FIFA 23 OTW, and FIFA 23 Volta guides to see if we can teach you something new.
FIFA 23 online game modes
Here you can find a list of all the game modes. If you're wondering if you can play these with friends on other platforms, check out our FIFA 23 crossplay guide (hint: you can do crossplay in all but Volta and Pro Clubs).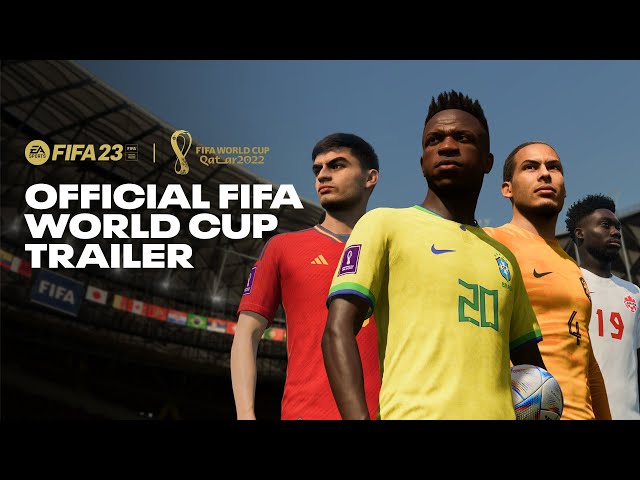 Online friendlies
Pro Clubs
Seasons
Tournaments
Ultimate Team
Volta football
Most of these you can also play offline, so don't worry if your internet goes down, you can keep on kicking on.
FIFA 23 online errors
Sometimes, you may get some FIFA 23 online errors, maybe suggesting the servers are down. Either check Down Detector to see if other users are reporting the same, or try these solutions to get everything back up and running.
Close and reopen FIFA 23
Restart your console
Reboot your router
Check your local service provider for any net issues
If other people are also reporting connection issues, the likely remedy is to wait around. It's almost definite the issue is on EA's side.
That's all we've got on FIFA 23 online for now. Check out our FIFA 23 career mode and FIFA 23 Switch guides for even more footy fun, or head to our best portable gaming console guide to find somewhere else to play.