FIFA 23 Volta football brings the nostalgia of FIFA Street and sweeps away the tedium of a standard match for some skill-packed, closed-in games of street football. If you've been playing FIFA for as long as I have (about two decades…) you're probably excited to mix things up, and this is the best way to do it.
But how does FIFA 23 Volta football actually work? What it is, who you can play with online, and where you're going to play are all listed below to make sure you're up to speed before taking to the streets. For more, check out our FIFA 23 ratings, FIFA 23 crossplay, and FIFA 23 Switch guides to stay in the loop.
What is FIFA 23 Volta football?
Introduced four years ago, FIFA 23's Volta game mode is a spiritual successor to the FIFA Street spin-off games. Instead of being a separate title, however, it's packaged into the game and makes a few other changes to its more-than-a-decade-old inspiration.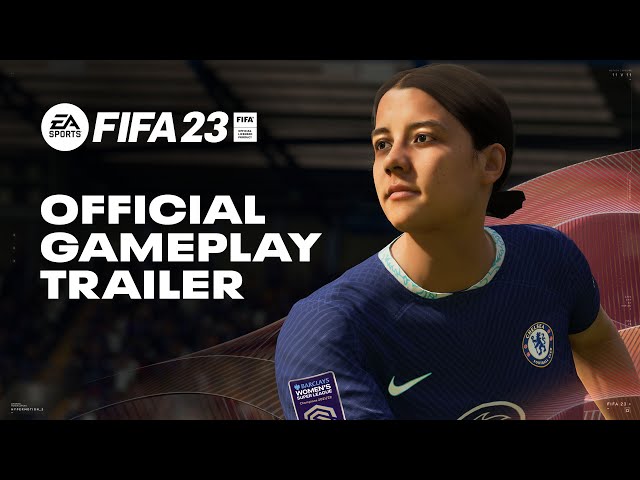 While less of an arcade game than FIFA Street, Volta is still a place to go to have fun away from the seriousness of the main game. With a smaller pitch, the option for enclosed walls, and a focus on skills, it's a great place to hone your dribbling, skill move, and goalkeeper-beating proficiency.
The best way to play FIFA 23 Volta is to focus on dribbling, skill moves, and short passes. If you have walls up on the pitch, the ball can't go out, so one handy deflection and the game can switch in an instant. Keep the ball close, get past the keeper, and pass the ball into the net nice and easy. Long shots aren't going to work here.
Can I play FIFA 23 Volta crossplay?
Sadly, the FIFA 23 Volta game mode does not feature crossplay. A recent blog post confirmed the team wants to implement it, but no commitments were made as to when we may get to see it.
FIFA 23 Volta stadiums
Below you can find a list of FIFA 23's Volta stadiums to see what places around the world you can jet off to.
Amsterdam Underpass
Art Festival
Barcelona Plaza
Beach Party
Berlin
Block Party
Buenos Aires
Cape Town
Dubai
Favela
Football Royalty
Ice Ruins
Lagos
London
Mars Base
Mexico City
Miami
Milan
New York
Paris
Paris Streets
Parking Lot
Rome
São Paulo
Sydney
Tokyo
Venice Beach
Volta City
Warehouse
There you have it. Now you know what FIFA 23 Volta is, who you can play with online, and where you're going to have those games. For more, check out our FIFA 23 OTW, FIFA 23 Pro Clubs, and FIFA 23 Ultimate Team guides for more on the various game modes.