What does FIFA 23's Switch version actually bring to the table for fans? Is it a soulless cash grab or is there something worthwhile therein for any football fans out there? That's what we're here to answer. First, we list all the best FIFA Switch deals so you can make sure you're not spending too much, then we run through all the differences between versions.
Hopefully, this can help any prospective buyers make the right decision. When so little has changed for FIFA 23's Switch version when compared to FIFA 19, it's important to work out whether you want to get the latest version at all. If you already have the game, then we can help, with our FIFA 23 career mode, FIFA 23 crossplay, and FIFA 23 ratings guides.
Here's our guide to FIFA 23 Switch:
FIFA 23 Switch deals
Currently, FIFA 23's Switch version is only $34.99, down from $39.99, on Amazon US. If you're in the UK, Amazon has FIFA 23 on Switch for £30.95, down from £34.99. Prices will, of course, vary depending on your region.
If you're not fussed about having the latest version, FIFA 21 is currently $21.24 on Amazon US. Weirdly, the cheapest physical version of FIFA in the UK is the latest, FIFA 23.
FIFA 23 Switch differences
There are a large number of differences between FIFA 23's Switch version and the full console versions on PlayStation and Xbox. Most notable is the physics and gameplay differences – FIFA 23 is fundamentally a differently designed game on Switch, and therefore feels completely different too.
So, how does FIFA 23 switch things up compared to its predecessors? They're mostly cosmetic, with up-to-date clubs and kits, player ratings, and some more stadiums, as well as the English and French Women's leagues.
Here's how EA themselves explain the meaning of FIFA 23's Switch 'legacy edition': "FIFA 23 Legacy Edition will feature the same gameplay features and modes from FIFA 22 Legacy Edition without any new development or significant enhancements."
These are the game modes included that haven't been changed significantly since FIFA 19:
Kick Off
Career Mode
Tournaments – Licensed and Custom, including the UEFA Champions League
Women's International Cup
Skill Games
Online Seasons & Friendlies
Local Seasons
There's also Ultimate Team included, though it is a tad slimmed as well. In general, the differences between FIFA 23 Switch versus FIFA 23 Xbox/PlayStation become greater every year, as the mainline games change with each iteration, while the Switch version doesn't.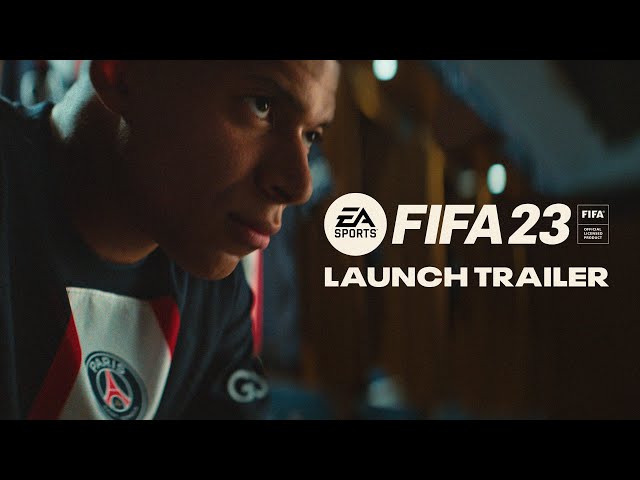 Should I buy FIFA 23 on Switch?
Well, that's hard for me to answer, so let me weigh up some pros and cons. FIFA 23's Switch version is significantly cheaper than any other console, and it's the only way to play it on the go unless you have a Steam Deck.
However, FIFA 23 on Switch is nowhere near as polished as the mainline versions, doesn't include years of tweaks to the physics engine and gameplay experience, and, in general, remains virtually unchanged for the last four years.
If that's too much EA nonsense to bear, I don't blame you. If not, check out our FIFA 23 Ultimate Team, FIFA 23 World Cup, and FIFA 23 lengthy guides for more. Or, if you're having trouble on the tech side, check out our Skype download and Zoom download guides.