Look, strategic battles are hard work, so you'll be happy to hear about the Fire Emblem Engage Somniel, the latest place for your characters to relax, unwind, and train between each epic match. This vast new area might not be as full of friendly faces as the school from Fire Emblem Three Houses, but instead, it's a smaller area to explore but with just as much to do. There's less chance of you getting lost anyway! Read our guide to learn everything you need to know.
Before you stroll on down to the bottom of the page, be sure to check out all of our latest and greatest guides on Fire Emblem Engage to keep you up to date. We have guides covering Fire Emblem Engage Emblems, Fire Emblem Engage characters, Fire Emblem Engage classes, Fire Emblem Engage rings, and of course, be sure to check out our full Fire Emblem Engage review to see exactly why the latest strategy RPG deserves your time.
Alright, let's dive into our Fire Emblem Engage Somniel guide.
What is the Fire Emblem Engage Somniel?
The Fire Emblem Engage Somniel is a series of floating islands that serve as your hub between battles in Fire Emblem Engage. Alear can explore these islands on foot, and there are a plethora of different things to do before you dive into the next big battle.
What can I do in the Fire Emblem Engage Somniel?
There are a lot of different things to do between each battle in the Fire Emblem Engage Somniel, and they're split into several categories.
Prepare for battle
As you get ready for your next big fight, you need to power up your units as much as possible, lest any of them should fall in battle. Luckily there are quite a few places you can head to, each able to help your army in different ways. First is the plaza, where you can purchase equipment and items for battle from the armoury and the item shop.
Head on over to the Ring Chamber, and you can communicate with your collected Emblems, so you can inherit skills to use in battle. You can also forge bond rings which can power up your units, and when you have a large collection, you can meld bond rings together to create even more powerful bond rings. Finally, you can also polish your Emblem rings after they become tarnished in battle, deepening your connection between the characters and the Emblems they equip. Head on over to our Fire Emblem Engage rings guide for even more information.
Next up, there's the Arena, where you can take part in practice battles to gain extra experience. This should help if you feel as though you need more preparation for your next fight. And finally, there's the Tower of Trials, an area where you can take part in tough battles to earn rewards, though no experience. Here you can also create and share your own battle maps with other players.
Spend time with allies
While there are a lot of differences between Fire Emblem Engage and Fire Emblem Three Houses, your interactions with your fellow units may be where the most similarities occur. Just like sharing tea, in Fire Emblem Engage, you can invite your units to share a meal with you over in the Cafe Terrace, and depending on how Alear prepares the meal, it deepens the connection between you and/or increases your stats before the next battle.
To deepen your connection even further, explore the Somniel and interact with any glowing spot to find items. You can give many of these as presents to your fellow units, and if they like the presents you give them, it strengthens the connection between you.
Unwind
As you explore the world of Fire Emblem Engage with Alear and progress through the story, you find animals that you can invite back to your Farmyard. Caring for these animals and interacting with them gives you items that are useful in a variety of ways. You can also interact with Sommie, the special…cat/dog, thing, that lives at the Somniel. You get bond fragments for taking care of Sommie, plus, they're cute, so why wouldn't you be nice to them?
Other things you can do at the Somniel include:
Purchase clothes from the boutique for your units
Strength training to increase your stats
Fishing to grab yourself some fish
Fortune telling
Wyvern riding
Amiibo Gazebo
If you have any compatible amiibo, head on over to the Amiibo Gazebo and tap them on your controller to unlock extra items and rewards to assist you in battle. If you also have any of the Fire Emblem series of amiibo, tapping them with unlock outfits and music representing those specific characters and games.
Is there a Fire Emblem Engage Somniel trailer?
There absolutely is. You can check out the trailer below, entirely dedicated to the Fire Emblem Engage Somniel, to get a better idea of the area and exactly what you can see and do while exploring it.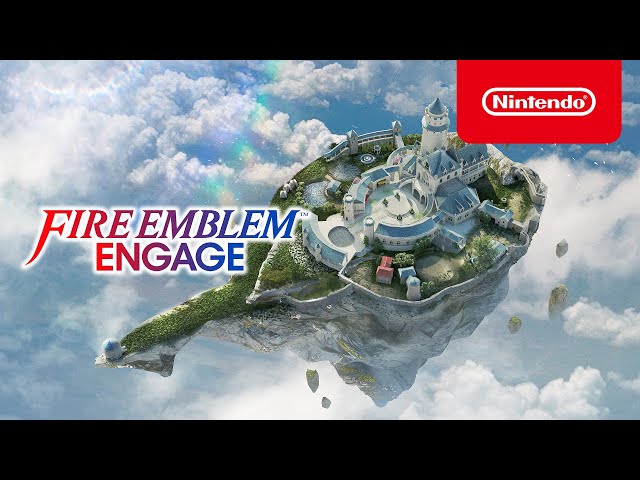 Alright, Fire Emblem fans, we hope this Fire Emblem Engage Somniel guide was straight fire, and you're ready for battle. For even more details on the strategy RPG series, be sure to check out our guide covering Fire Emblem Warriors: Three Hopes characters next.