Garena Free Fire has launched its latest Elite Pass, dubbed Evil Enchanted. You will see a lot of influence from fairy tales and fables with this one. The newest EP drops current technology into the 1970s and introduces two new characters – the real stars of the show – Caspian and Ariel.
Your new friends are security escorts, helping dignitaries get to and from a city in the forest, a place where important meetings are held. Things heat up when Caspian and Ariel spot a hooded figure, one with a simple mission: kill the governor.
Naturally, as with any Elite Pass, you can expect to get your hands on some aesthetic items – this time heavily inspired by popular fairy tales. Such items include the Prince Afterdark Bundle, the Princess Afterdark Bundle, an MP5 skin, a Crystal Heels Case Backpack, and Crystal Heels Diver Skateboard. The designers took a lot of influence from Cinderella, particularly when choosing the look of both Caspian and Ariel.
Evil Enchanted follows Garena's reveal of an in-game partnership with Formula 1 team McLaren. The latest high-profile collaboration will see you get your hands on some recognisable cars and apparel.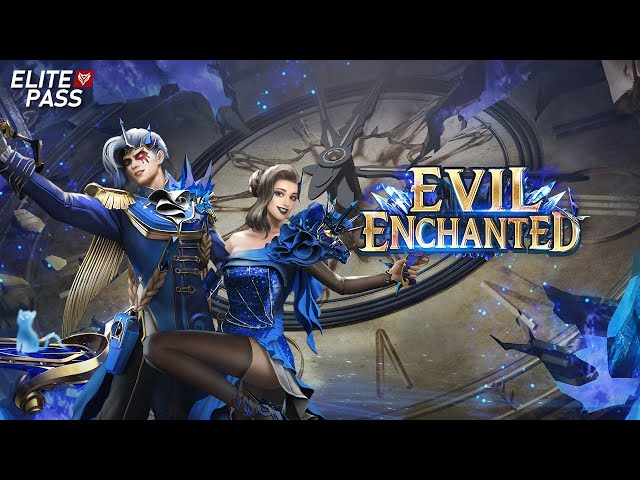 Be you a veteran of the battle royale title or someone looking to get into Free Fire, you should check out our Garena Free Fire codes guide to pick up some freebies. You should also take a look at our Garena Free Fire Max guide to stay up to date on the latest goings-on with this enhanced version of the hit shooter.