Garena Free Fire has kicked things up a gear as its latest collaboration, dubbed Ace the Field, is with Formula 1 racing team McLaren and features driver Lando Norris. The pair have teamed up to bring you exclusive content and several in-game features.
The two companies have also launched promotional social media campaigns and different offline activations. Unsurprisingly, Garena and McLaren have introduced an exclusive car – one that is a future inspiration of the racing brand – in a world where racing and advanced technology collide. The new vehicle has been named "MCLFF," short for McLaren-Free Fire, and Formula 1 fans may recognise the car's design from real-life vehicles such as the MCL35M. You can also enjoy the McLaren P1 in Free Fire as part of the collaboration.
"Our fans are always looking for ways to connect with our team, and this integration gives this accessibility in a new and exciting way," McLaren Racing CCO Mark Waller says. "It's a brilliant collaboration in a time when gaming is only continuing to grow, and McLaren wants to be a part of that growth."
If the idea of driving these iconic cars isn't enough for you, then perhaps being able to complete the racing ensemble with exclusive attire as part of the McLaren x Free Fire collection. Such clothing includes the driver's overalls. You will also find McLaren's inspiration through other game elements, such as airships and emotes.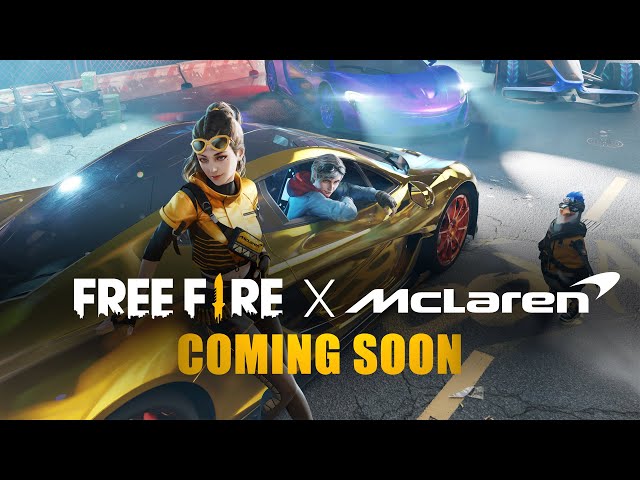 Ace the Field isn't the first major collaboration that Free Fire has embarked on this year, as you were able to go to war with man-eating titans as part of the Attack on Titan partnership in March. "Collaborations like this allow us to deliver new experiences for current players and interest others to try Free Fire out," Free Fire producer Harold Teo explains.
Seasoned veterans of the battle royale, or newcomers, may be interested in our Garena Free Fire codes guide to grab some freebies.