It's that time of the month again for all you Garena Free Fire players. That's right, the new Elite Pass, dubbed Quantic Unknown, is here, bringing a range of new content with it. The new pass is running throughout September, having already hit the mobile battle royale game.
As with any Elite Pass, Quantic Unknown includes new looks for you to grab. On this occasion, the male bundle is known as venomous skorpios, while the female bundle is called valiant skorpina. Both looks take inspiration from streetwear, putting an emphasis on unique, edgy fashion through features such as dreadlocks, and highlight dyes.
Of course, what would a battle pass be without other in-game goodies? A primarily empty experience that leaves you wanting more pretty things for your character. Therefore, you can expect a range of content and can get your hands on a malevolent sting backpack, razor fangs skyboard, a Quantic Unknown weapon skin for the AUG, a weapon skin for the M1873 shotgun, and a jeep skin to cap it all off.
If you're still unsure whether or not the Garena Free Fire Quantic Unknown Elite Pass is for you, and would like to make sure it doesn't have a sting in its tail, check out the trailer below.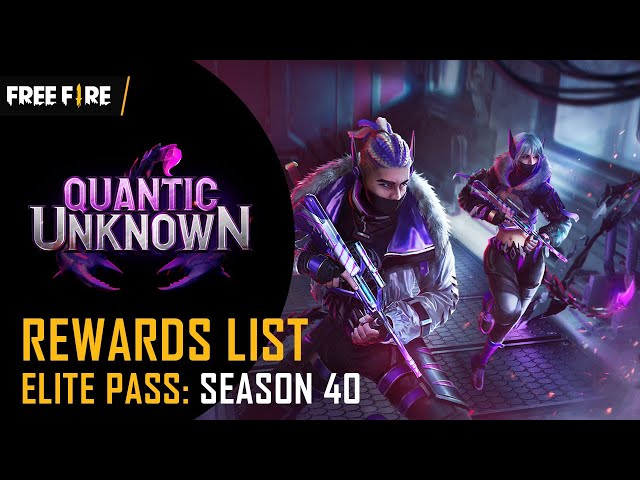 Since you're here, be sure to go and check out our Garena Free Fire codes list to pick up some freebies. Or, if you're after something a little different, check out our lists of the best Android games, and best iOS games, for a wider variety of titles.