The developer of Stardew Valley, Concerned Ape (the pseudonym of lone developer Eric Barone) has unveiled a new game. Supposedly set within the Stardew Valley universe, the game features very similar-looking gameplay and graphics, but with a few major differences.
In Haunted Chocolatier, players gather ingredients, make chocolate, and run a chocolate shop. The gameplay seems like a natural evolution of Stardew Valley, so you can likely expect a similar gameplay loop and mechanics. Eric Barone hasn't committed to a release date, simply saying that the game is in development. Considering he is the sole developer, and Stardew Valley took many years to make, it might be best to be patient.
When describing Haunted Chocolatier, Barone said "I intend for this game to be positive, uplifting and life-affirming. However, if Stardew Valley mostly channeled the energy of the sun, Haunted Chocolatier channels the energy of the moon. Both are vital." Head on over to the Haunted Chocolatier website to find out more information.
Concerned Ape released a gameplay trailer, and it not only gives a great sense of the game's tone, but also features some amazing new music. We can't wait for this release.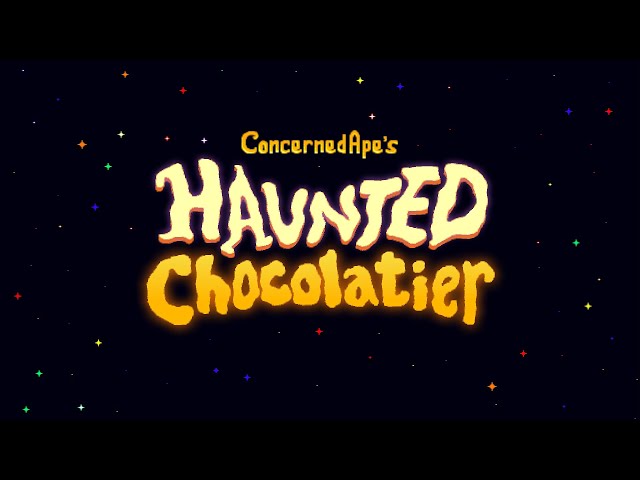 Nintendo Switch players, if you need something to play while waiting, head on over to our best Switch games guide for some amazing titles to play.