It's that time again for Honkai Impact 3rd players, as Mihoyo is launching the RPG's next update later this month. As always, the Honkai Impact 5.2 update introduces new content to the game, including battlesuits and a new story-driven chapter.
The first new playable character in the Honkai Impact 5.2 update is Raven, with her Midnight Absinthe battlesuit, and as the first IMG-type A-rank battlesuit, she's set to play a pivotal, yet different, role on the battlefield. Firstly, she's not greater than, or worse than, BIO, PSY, and MECH types. Instead, she's on par with them. However, she's superior to other IMGs, though QUA types have a greater chance of countering her. When it comes to weaponry, Raven likes to use a bow and rely on her superior martial arts skills.
As for the second new character, Mobius debuts as an S-rank with her Infinite Ouroboros battlesuit. She's a worthy comrade in that her special mechanic allows her to chain special attacks into an enhanced basic attack. It's simple to execute and enables her to dish out a significant amount of damage.
Mihoyo promises that the next story chapter, dubbed The Birth of Tragedy, will surprise you with a major plot twist. It tasks you with exploring an open world set in Schicksal's former HQ after overseer Otto leaves the organisation.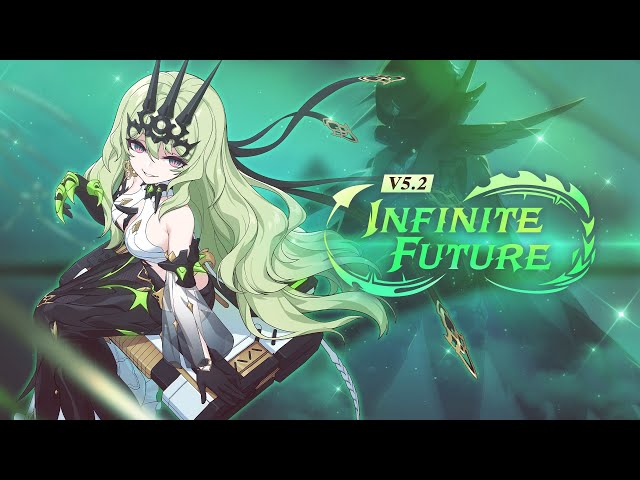 When is the Honkai Impact 5.2 update release date?
The new update lands on October 21 across all platforms, bringing new characters, stories, and weapons with it.
If you're one of the many that enjoy playing the RPG, you might want to check out our Honkai Impact codes list to grab some freebies. Or look at our Honkai Impact characters guide to learn more about the valkyries.
Alternatively, you could look at our picks for the best mobile RPGs to embark on a different adventure.