October 11, 2023: We added a new Kage Tycoon code to our list
If you're on the hunt for Kage Tycoon codes, we're here to help. One of many Roblox games inspired by the hit anime Naruto/Boruto, Kage Tycoon is an addictive and fun title that fans of the classic manga series are bound to love. Get ready to battle opponents, build your base, and live out your anime dreams, thanks to our full guide.
If you love Roblox, well, Pocket Tactics has more great guides than Naruto has episodes of anime, so be sure to check out all of our amazing content. We have articles covering Blue Locked League codes, Untitled Attack on Titan codes, Undertale Timeline Reset codes, Monster Hunt Simulator codes, Unwavering Soul codes, The Resistance Tycoon codes, Yeet a Friend codes, and so many more.
Kage Tycoon codes
Active codes:
30klikes – 20k RC, lucky boost, money boost, and xp boost (new!)
LikePizza! – 7,500 RC (new!)
NewInsect! – 25% coin boost and 25% luck boost for 30 minutes (new!)
25klikes – free rewards (new!)
happyHolidays – 15,000 rc and a luck boost (new!)
LikePizza! – 7,500 rc
NewInsect! – luck boost and rc boost
20Klikes! – 10K rc, a money boost, and a luck boost
newSeason! – 15,000 rc and money boost
RebirthPass! – rc boost
bigEventSoon! – luck boost and rc boost
newSeasonSoon! – free rewards
beReady! – free rewards
NewNamikaze! – free rewards
15Klikes! – free rewards
TenseiMode! – free rewards
1mvisits – free rewards
600kvisits! – 1,500 rc, limited money boost, and limited xp boost
season1! – 10,000 cash and 2,000 rc
80kvisits! – 20,000 xp
1500likes! – 10,000 cash and 1,000 rc
Expired codes: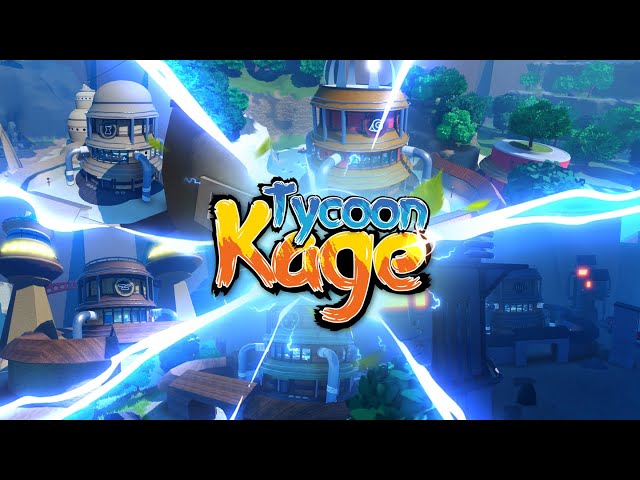 What are Kage Tycoon codes?
Kage Tycoon codes are a collection of numbers and letters you can input within the game, allowing you to unlock exclusive rewards, boosts, and bonuses to help your gameplay. Developer BLMINDS releases codes regularly to coincide with events, updates, and holidays, often within the BLMINDS Discord.
How do I redeem Kage Tycoon codes?
It is really easy to redeem Kage Tycoon codes, just follow these simple steps:
Open up Roblox
Open Kage Tycoon
Click on the shopping cart icon on the side of the screen
Input a code into the text box
Click enter
Enjoy your rewards!
That's all we have for our Kage Tycoon codes guide for today, but check back regularly for all the latest updates. For even more helpful content, check out our guide to Roblox promo codes next.