We hope you're ready to burn some rubber as the mobile racer, Kartrider Rush+, is getting its first major update of the year. The update, dubbed Future Factory, adds new karts to the game, one of which you've been waiting for – the Beetle Dasher, a vehicle that's so quick other racers are sure to eat your dust.
The second vehicle coming as part of the Kartrider Rush+ Future Factory update is the Buzzwheeler, which utilises leaping items. Why go around the opposition when you can go over them? If you're keen to try out the new vehicles, you can do so on two new tracks. The first is Trap Factory, where the track goes through a machine shop. The second is Gear Grinder, and it tasks you with dodging robots and speeding through sliding doors.
You can also look forward to meeting some new faces, including Brodi, Dr Q, Paper Bazzi, and Butlerbot. The latter of which is, as the name implies, your butler. This robot is there to help you maintain your home.
If you're a bit of a Lewis Hamilton and would love to test your skills in the ultimate way, the new mist mode allows you to do so. Your reaction times must be on point if you're to avoid a crash, as your visibility is limited.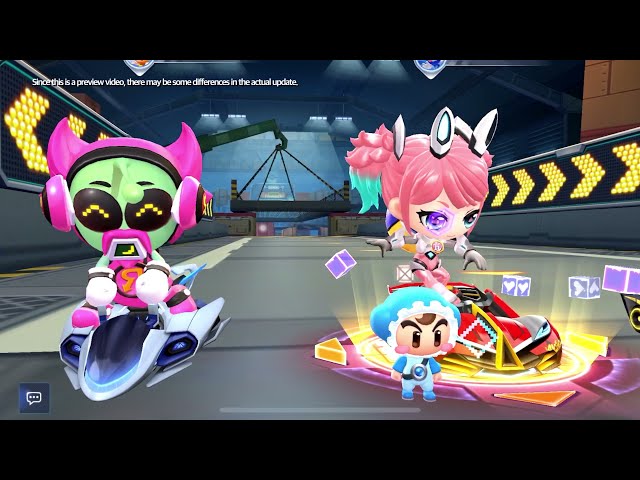 What are the Kartrider Rush+ login rewards?
If you log in to Kartrider Rush+ from now until January 21, you get Brodi, and can get your hands on some special shards through completing unique missions.
Should you still have a need for speed, we have a list of the best Switch racing games for you to check out.