If you long to be in a galaxy far, far away, we have good news as the Apple Arcade exclusive mobile adventure title Lego Star Wars: Castaways is finally here. That's right. If you have a subscription, you can now join your fellow castaways, be it on iPhone or iPad. The game has much to offer in terms of creation, allowing you to create unique characters to explore an exotic new planet with.
Now that the Lego Star Wars: Castaways release date is here, we can look at what you find in the game. For starters, the tropical land is filled with quests to complete, and new characters to meet. As with any game in the series, Castaways features many historical Star Wars moments that you're sure to appreciate. Oh, and if you have a competitive streak, you might also like the various PvP arenas available – get out there and perfect your combative skills.
You can also take part in races with micro fighters. As this is a Lego game, there are many different parts for you to collect, allowing you to customise your trusty vehicle. Once you're happy with the touch-ups, head over to the hippodrome, challenge your friends, and make them eat your dust.
"It's rewarding to be launching a new and different Star Wars mobile game on Apple Arcade," Lucasfilm Games executive producer Craig Derrick says. "Lego Star Wars: Castaways allows players to create their own experience, explore a new planet, connect with friends online to play together, but also relive classic moments across the Star Wars galaxy."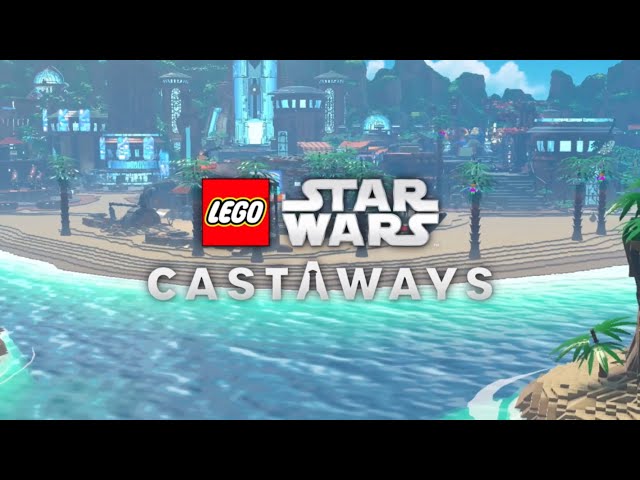 When is the Lego Star Wars: Castaways release date?
It's already here! So get out there and explore a tropical paradise.
What is Lego Star Wars: Castaways available on?
As an Apple Arcade exclusive, only iOS users have access to the title. No matter what Apple product you use – iPhone, iPad, Mac, or Apple TV – you can play LEGO Star Wars: Castaways.
If you're not much of a Lego fan, why not check out our Apple Arcade games list? There are more than 200 games on the service, so there's bound to be something you enjoy. Failing that, you could look at our picks for the best iOS games here.