Rev up those engines – the fourth wave of Mario Kart 8 Deluxe's Booster Course pass is live, and brings beloved Birdo back into the roster, along with eight tracks to try. It's almost hard to believe there are still two more waves coming, but let's dive into what we get with number four.
Of course, the biggest news is that Birdo is finally back in the game as a driver choice, with a massive nine different colour varieties to choose from! Birdo hasn't been seen for many years but is now where they belong in our rosters.
The eight courses coming in the fourth wave of DLC span entries from the GameCube, Wii, and GameBoy Advance eras, plus a brand-spanking new course: Yoshi's Island. These are divided into two cups, the Fruit cup and Boomerang Cup.
First, let's look at the Fruit Cup. The stages in this section are Tour Amsterdam Drift, GBA Riverside Park, Wii DK Summit, and the new Yoshi's Island. This track is inspired by Super Mario World 2: Yoshi's Island, originally on the SNES, and features air-borne segments through the clouds.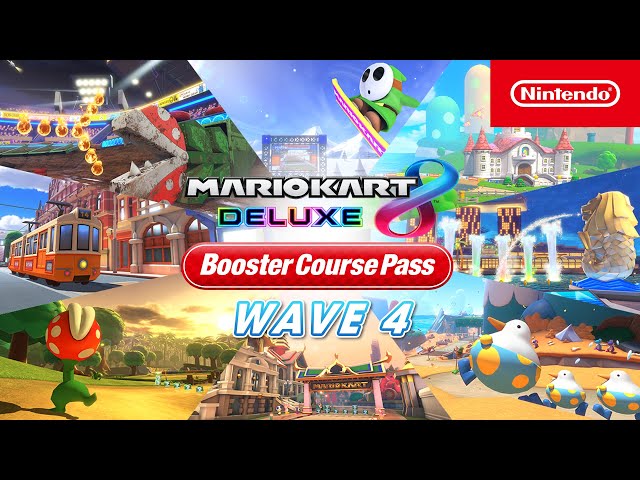 Boomerang Cup's entries are Tour Bangkok Rush, DS Mario Circuit, GCN Waluigi Stadium, and Tour Singapore Speedway. Who needs a summer holiday when we can travel the world in all these Mario Kart Tour stages, eh?
You can play the fourth wave of the Booster Course pass right now, as long as you own Mario Kart 8 Deluxe and either the Nintendo Switch Online expansion pack membership or the Booster Course pass.
Jump into more Mario mania with these Mario Hot Wheels, Mario Lego sets, and see which are our favourite Mario Party games.