It's finally time to find out who truly is the superior of our favorite plumbing brothers, with the Mario Kart Tour Mario vs. Luigi tour coming to Nintendo's mobile racer later this month. With the roster of playable characters from the best Mario games picking an allegiance between the pair, it's now down to you to pick a side. But be quick, the head-to-head event is just around the corner.
There are some fitting nostalgic tracks returning for the Mario vs. Luigi tour, including Mario Kart 64's Mario Raceway, the GBA version of Luigi Circuit, and a Double Dash classic, Waluigi Stadium. Who you choose to take on these tracks with depends on which team you prefer. Daisy, Donkey Kong, and Bowser all find themselves on Luigi's side, while Mario teams up with Toad, Princess Peach, Yoshi, and Wario to win it for the red team.
The Mario Kart Tour Mario vs. Luigi tour runs from June 14-27, with Gold Knight Luigi available as a reward throughout. You can also pick up Monty Mole and Waluigi Mii racing suits, plus kart variants for the Warrior Wagon and Shielded Speedster. Oh, and the Waluigi Racer returns, too, if you want to go full "wah!".
You can check out what to expect from the Mario vs. Luigi tour below.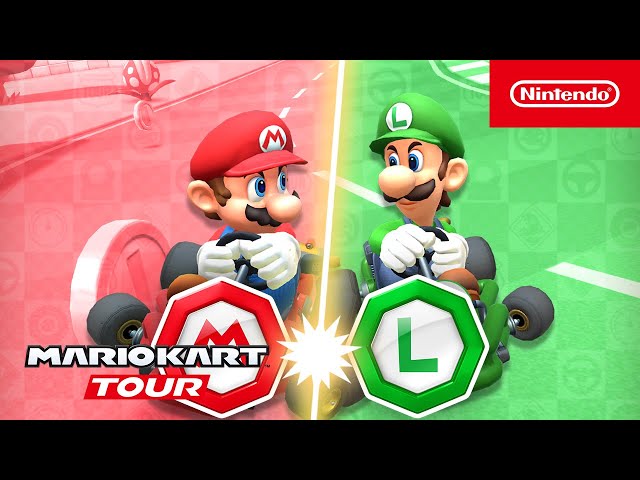 There you have it, all you need to know about the upcoming Mario Kart Tour Mario vs. Luigi tour. To get your own race-ready plumber, check out our Mario Kart Hot Wheels guide. Or, if you're an RPG fan looking for some freebies, take a look at our Honkai Star Rail codes and AFK Arena codes.