Do you love motorbikes? Do you love games? Well, join us on the highway to hell as we put together our thrilling guide to the best motorbike games on Switch and mobile. No, we're not torquing the mick. We're going the whole hog and putting together a triumph of a guide sure to please even the biggest petrol-headed players out there. Player? I harley knew her! Now, let's dive into the rest of this guide before I get two tyred of motorbike puns.
Hold your horses, before we speed on down to the rest of this article, we have countless great pieces covering the best that gaming has to offer. Be sure to also check out our guides covering the best bear games, best bird games, Soulsike games, Star Wars games, funny games, farm games, and the ping pong games. We even have a dating games guide just in case you'll do anything for love, but we understand if you won't do that.
Alright bikers, it's time to teach an old hog some new tricks with our guide to the best motorbike games on Switch and mobile.
Mario Kart 8 Deluxe
Alright, give me a break (or brake if you will). I'm well aware this is mostly a karting game, it even has kart in the name! However, ever since Mario Kart Wii, Mario's motoring escapades include a new vehicle class, our beloved motorbikes. Featuring a different turning circle to karts, bikes are tricky to master but are often capable of higher acceleration or speed. It's likely you'll get overtaken by a few bikes when playing online!
Descenders – Switch and mobile
Sometimes simple is better. Descenders is all about descending (surprising, I know), as you control a motorbike careening down a large mountain, hillside, or various other vertically challenged obstacles. All you have to do is hold on for dear life and eventually use momentum to pull off some amazing biking tricks.
Descenders is intimidating, but it has a unique sense of speed and an exhilarating learning curve. Prepare to eat dirt for quite some time before you get the knack, but even those first few simple tricks make you feel like Evil Knievel.
Monster Energy Supercross: The Official Videogame – Switch and mobile
A great approximation of the beloved sport motocross, Monster Energy Supercross is a great conversion of the title available on more powerful consoles. It manages to squeeze the entire game onto Switch and mobile, keeping the iconic tracks, the mud-filled mayhem, and a consistent framerate between docked and handheld on Nintendo.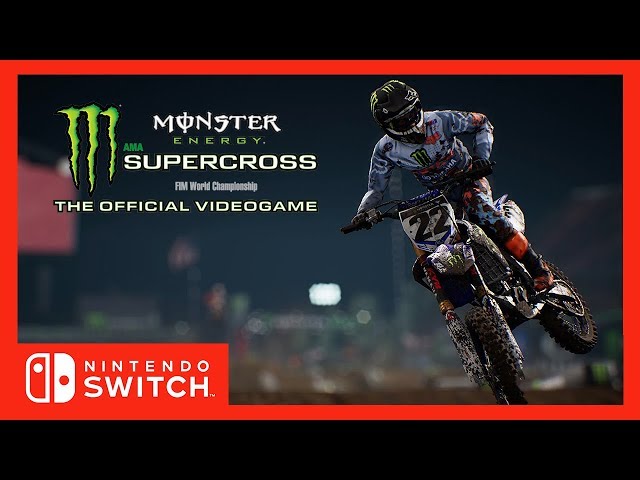 There is a huge amount of customisation for you to find as well, as the title rewards your time with countless ways to brighten up your bike, helmet, and beyond. However, the lack of multiplayer modes is a bit sad omission that we hope to see rectified in the future.
MotoGP 22 – Switch and mobile
Possibly the flagship motorbike series on consoles, MotoGP has several iterations on Nintendo Switch and mobile, and luckily the latest is by far the greatest. While the ports come with the usual graphical caveats, MotoGP 22 runs smoothly and features several familiar and iconic tracks that fans of the sport will recognise. The gameplay is tough as it favours realism over anything else, but die-hard fans of the sport are bound to love a chance to take their biking skill on the go.
Trials Rising – Switch
Time for something much sillier, as the Trials series are physics-based platformers with a biking twist. A difficult series that demands precision, explore levels all around the globe, and launch your biker into the beyond in the hopes of pulling off tricks and staying upright.
Levels are short and focus on you nailing the perfect run, so this entry is a great way to kill a few minutes, or just while away an evening when you've run out of energy to really focus on things. The realistic physics also make the game feel super satisfying, so it feels incredible when you finally pull off the perfect trick.
RiptideGP Renegade – Switch and mobile
While it may swap out a motorbike for a hydro-jet, Riptide GP Renegade is a motorbike game in spirit and has a lot of the energy and breakneck speed fans want. A mixture of Wave Race and F-Zero, you race around futuristic rivers and canals while pulling off tricks and admiring the realistic water physics.
A pounding soundtrack elevates the experience into heart-thumping ecstasy, and the addition of online and local multiplayer modes is a huge bonus. There are even plenty of customisation options to unlock, so for anyone looking for a motorbike experience with a twist, be sure to give Riptide GP a chance.
Joe Danger Remastered – mobile
The story behind Joe Danger is a touching one, as the Hello Games series (yes, the No Man's Sky creators) originally hit iOS devices nearly a decade ago, but became incompatible with later iterations of iPhone. However, in a touching story shared by Hello Games' Sean Murray on Twitter, the team recently resurrected the titles thanks to a message from a dedicated father, who bonded with his autistic son over a love for the Joe Danger games.
Well, it's worth it, as the Joe Danger titles – Joe Danger and Joe Danger Infinity – are simple but surprisingly addictive one-touch endless runners that combine charm and sharp physics to perfection. With spiffy new visuals and devoid of any annoying micro-transactions that often plague modern releases, both Joe Danger titles are incredible arcade-like experiences that exemplify the best of what mobile titles can do.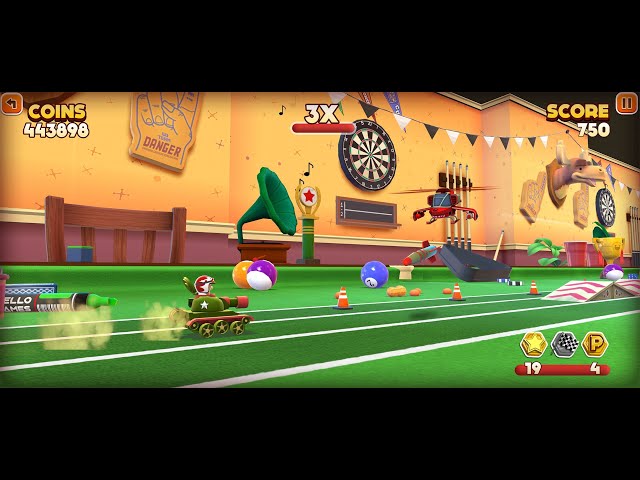 Well, bye-bye bikers, as that's all for our best motorbike games guide for now. If we're missing your favourite, then be sure to get in touch with us (nicely) over at the Pocket Tactics Facebook account. If you need even more great guides though, be sure to check out our articles on the best Marvel games and baseball games next.