Mario + Rabbids Sparks of Hope is right around the corner, and Ubisoft is ramping up coverage with a brand new Mario + Rabbids video going into more detail about the turn-based tactics game. This comes after a gameplay presentation from June, which was a similar length.
As we already know, Bowser's joining the roster, but this Mario + Rabbids video reveals even more details about him and how he works in-game. There are also different planets to explore as you set out on this new adventure, as well as the new spark powers mechanic which offers exciting equippable items that allow you to switch up certain elements of the gameplay.
If you're a fan of the game, we've got loads of tidbits, like how the Mario + Rabbids director preorders his own games, which is cute as heck. We've also got straightforward guides for all you practical folk out there, so head to our Mario + Rabbids Sparks of Hope pre-orders or Mario + Rabbids Sparks of Hope release date pages to get ready for the big day.
Mario + Rabbids video
You can check out the video below, breaking down loads of new and exciting stuff.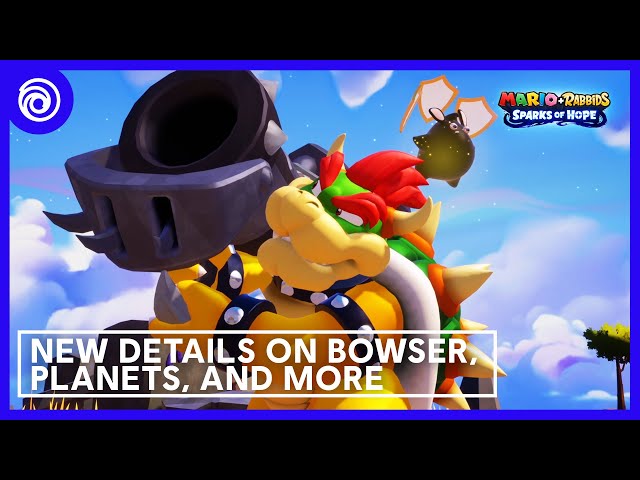 That's everything we've got on the new Mario + Rabbids Sparks of Hope video for now. If you're looking for another fresh Switch title to sink your teeth in, check out our Xenoblade Chronicles 3 review to see if it's the million-hour RPG for you.