Marvel Contest of Champions' Moon Knight is here, following the release of the Disney Plus show, and he's a force to be reckoned with on the battlefield. However, he does have a unique feature that helps to make him a standout from the many characters available in Kabam's mobile fighter.
So, you might be wondering what makes Marvel Contest of Champions' Moon Knight different from the rest of the cast. Well, it's because his abilities change with the phases of the moon, and while this sounds cool, and undoubtedly makes him powerful at the correct time of the cycle, the wrong time does weaken him, meaning the sun can set on this character.
If you don't want to leave your chances of victory in the hands of the moon, perhaps the other two new additions to the roster are more your speed. First up is Black Cat, we know this kitty got claws thanks to her appearances in numerous Spider-Man comics, TV shows, and games – if you're the superstitious type, don't let this Black Cat cross your path.
Finally, the supervillain known as Scorpion rounds up the latest additions of characters. The chances are you're familiar with this character, especially as the venomous former private investigator is a longtime adversary of your friendly neighbourhood Spider-Man.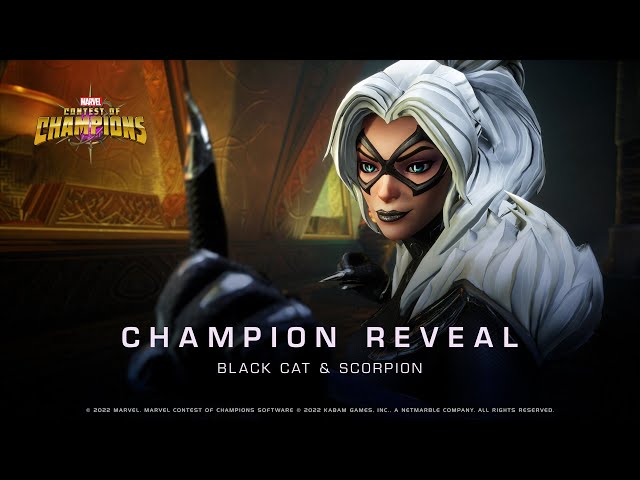 What is the Marvel Contest of Champions Moon Knight release date?
You can get your hands on the champion now. Simply head over to the App Store or Google Play to download the game.
Should you be after more heroic action, swing over to our list of the best Marvel games on Switch and mobile. Alternatively, if you're looking to retire from the unappreciated life of a hero, go and chill out with our picks for the best games like Stardew Valley – because the farm life is a good life.