The Marvel universe is full of fantastic characters. Be they a hero or villain, many of them make an impact across a range of franchises. This is why games such as Marvel Future Fight are spoiled for choice when adding new members to its roster. However, the decision-making process is certainly easier when the introduction of a new character coincides with a TV show or movie.
Given the popularity of a certain Disney Plus series, the Marvel Future Fight Hawkeye update is a no brainer. That's right, the game's latest update is influenced by Marvel Studios' Hawkeye series. Unsurprisingly, three characters – Hawkeye, Hawkeye (Kate Bishop), and Maya Lopez – are about to make a fashion statement with their new costumes.
Furthermore, the Marvel Future Fight update also introduces the S.H.I.E.L.D. Archive, which is full of information about the various items and characters found in-game. Moreover, you can grab yourself some great prizes after you collect this information. It's a neat feature that's a great way to discover more about your favourite superheroes.
Other features you can find in the latest patch include story auto-play, and a repeat functionality that allows you to go back through missions you've already finished. Meanwhile, Hawkeye can now transcend to tier three, and has a new ultimate skill. As for Kate and Maya, they have new awaken abilities.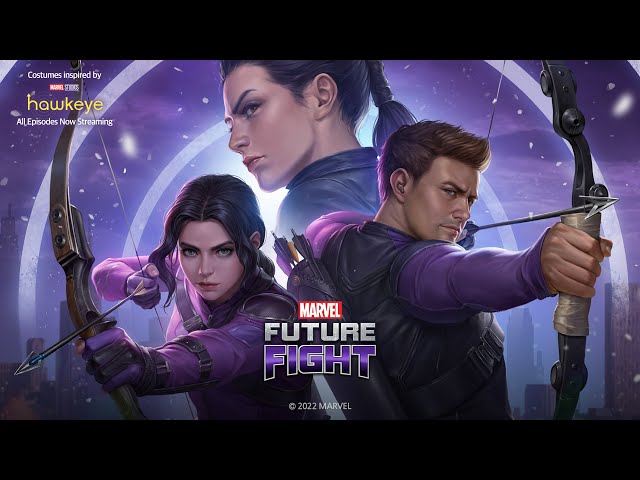 When is the Marvel Future Fight Hawkeye update live?
The Marvel Future Fight Hawkeye update is already live, so get out there and add a few more arrows to your quiver.
For more great superhero action, check out our picks for the best Marvel games on Switch and mobile. Or, if you've had enough of this hectic lifestyle, head over to our list of the best games like Stardew Valley – we hear the farm life is a peaceful one.