The final new card for the Animals Assemble season is up for grabs, with Marvel Snap's Stegron landing in Second Dinner's superhero card game like the asteroid that wiped out his dinosaur pals. Fortunately, Stegron's got some ideal candidates to team up with to make the most of his effect, finding synergies with cards like Kingpin, Kraven, and others.
While Stegron's power-to-cost ratio isn't super impressive, sitting at five-power four-cost, his effect can easily turn a game on its head. The dinosaur man's on reveal power moves a random enemy card at Stegron's location to another at random, potentially pushing enough power out of the way to earn you a win.
If you're looking for Stegron synergies, the most obvious is the Kingpin team-up we mentioned earlier. If Stegron forces a card to move into Kingpin's location on turn six, your opponent ends up one card down thanks to Kingpin's destruction effect. There's also space for Stegron in a control deck, with the possibility to manipulate where your opponent plays their cards alongside heroes like Aero and Juggernaut.
As with all new cards in Marvel Snap following the latest update, you can pick up Stegron for the next week without having to pin him in the token shop. Still, while the devious dinosaur is a capable enough card in certain settings, we're not sure he's quite worth it at the current price point of 6,000 collector's tokens – the same as big bads Galactus and Thanos – so it might be worth waiting to either pick him up in a cache or holding off until a series drop makes Stegron a more affordable 3,000 tokens.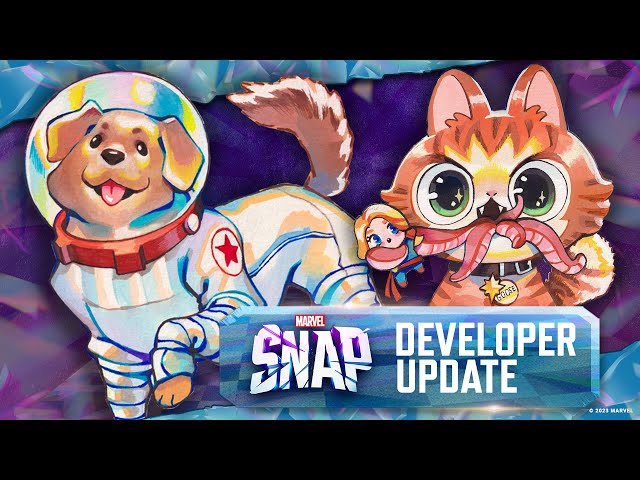 There you have it, all you need to know about Marvel Snap's Stegron, the latest villain to join the roster. For more heroic escapades, check out our Honkai Star Rail tier list to see which summon best suits your trip on the Astral Express. Or, if you want to stick it out with the supes, check out our Marvel Snap decks guide and Marvel Snap tier list.