Look, match 3 games are just great. They're fairly simple, they're addictive, and it doesn't matter if you're playing on a Nintendo Switch or a potato from 1997, there's likely a bunch of great match 3 games ready for you to swipe at on your device. That's why we're wading through the crop, and picking the very best picks of the potato patch to deliver only the finest match 3 games you can play. These aren't dirty spuds, these are the potato dauphinoise of puzzlers, so tuck in.
While this article is all about our fave match 3 puzzlers, we have plenty of other great recommendations if you're looking to add something fresh to your library. Don't miss out on our great guides covering the best horror games, best roguelike games, the best Switch RPGs, the best Switch adventure games, and even cool math games if you like your puzzles with a splash of nerdy pizazz.
Let's swipe down and align those jewels, to deliver our guide to the best match 3 games on Switch and mobile.

Treasure Stack
An unsung gem in the Switch's library, Treasure Stack is a sharp and speedy match 3 title all about platforming. Jump around with your character, physically move treasure chests to line them up, and let falling chests match 3 for you. It has a robust online competitive mode and plenty of fun outfits to pick up, plus an absolute banger of a soundtrack. You might have overlooked this on the eShop, but we highly recommend checking it out!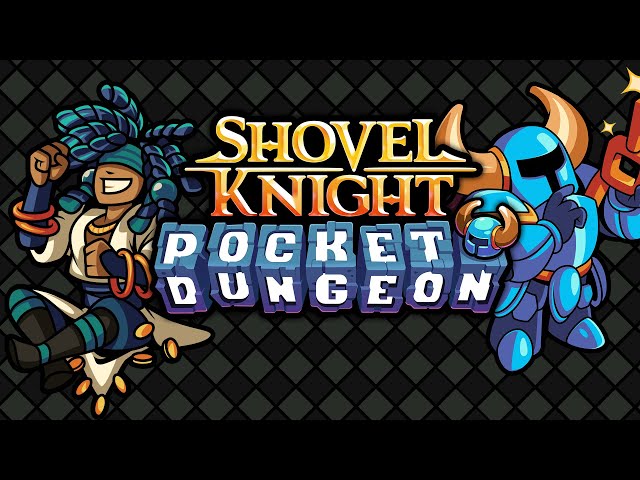 Shovel Knight Pocket Dungeon
The name Shovel Knight brings a certain pedigree at this point, and we're happy to report that Shovel Knight Pocket Dungeon lives up to the cerulean knight's legacy. Another platforming puzzler, this one allows you to use Shovel Knight's abilities (and shovel) to grab the blocks while tackling enemies and a rogue's gallery of bosses both familiar and new. It also features an absolutely stellar take on the classic Shovel Knight pixel art style, and fans of the series can find heaps of great nods to the original.
Puzzle Bobble Everybubble
Do you know what most puzzle games are missing? Adorable dragons and bubbles. Puzzle Bubble Everybuble is a nice – if safe – evolution of the classic arcade series. Use the bubble power of Bub and Bob (actually their names, look it up) to launch colored orbs upward, matching with the descending orbs, hoping to join three or more colored bubbles together and watch them pop in a huge satisfying pattern. This latest entry also has fun new powers, co-op, and online leaderboards.
Battle Chef Brigade
Battle Chef Brigade combines a charming and wholesome story about an aspiring chef with a wonderful blend of genres. There's some Tetris, it's a bit of a brawler, but the main way you cook is through a match-three puzzle. All the elements are engaging, the story is adorable, and it's a short, inexpensive, and excellent indie that any match 3 fan should give a try.
Zoo Keeper
Sometimes all a game needs is a little sprinkle of extra content around the edges. Zoo Keeper is a simple match 3 game at its heart, but it also tasks you with helping to restore a zoo to its former glory. Solve the many different puzzles, with new stage shapes every time, by sliding the animal faces around to match three. It's already satisfying, but helping to get new animals into your little virtual zoo is a great cherry on top.
Bejeweled Blitz
It's hard to improve on a classic, but this just might do it. Bejeweled Blitz is a lightning-quick version of the PC and console classic, optimized for phones and featuring fun new online features. Add your friends and challenge them to beat your high score in Bejeweled, with the leaderboards resetting every week. I'm not joking when I say my mum and I used to be completely addicted to this mode and regularly gloated to each other about our amazing scores.
Bejeweled Blitz also features a few fun new weapons and powers that shake up the gameplay and change the board when you need it, but you'll have to earn coins to buy these extras. The in-game economics are a little stingy, mainly down to the inclusion of microtransactions, but you can ignore them and just enjoy the game easily without spending any money.
Candy Crush
We can't make a list of the best match 3 games without including the Facebook mum's firm favorite, Candy Crush. However, don't look down your nose just because Aunty Irene is always hopping on the game, as there's a reason for its success. Candy Crush is a very satisfying match 3 title, with a really rewarding leveling system, great visuals, and a catchy soundtrack. Plus it's very easy to play with friends! Honestly, give it a go and Candy Crush just might surprise you.
Alright then puzzle pals, that's all we have for our best match 3 games guide for today. If you want even more great puzzle and arcade action, be sure to check out our guides to the best Switch puzzle games and the best Tetris games next.