FPS games are a great way to get started in the world of virtual death-dealing. While us Europeans may love our racing games, football managers, and truck sims, there's one thing that keeps going strong globally – first-person shooters. So, we've chosen our favourites just for you.
These FPS games don't just involve bloody war sims, however, just in case you thought it'd all be gore and guts. For more once you've given these a go, check out our favourite truck games, football games, and racing games. Plus, we can help you play Snake or play Tic-Tac-Toe too, for some retro reminiscing.
Anyway, here are some FPS games just for you.
Borderlands Legendary Collection – Switch
Borderlands may have take-it-or-leave-it writing, but the series also has excellent shooting and a big pile of guns. As you run around the world shooting bandits, clearing enemy camps, and meeting sort of annoying characters along the way, it's hard not to get hooked on the shiny guns flying out of sparkling chests. It's silly fun. The F word there is key.
Doom (1993) – Switch and mobile
Doom is easily one of the best shooters ever made, and this far after its release, it still holds up. The fact is, the two Johns working on it got slick and quick graphics, gorgeous labyrinths to glide through, plus nasty-looking demons just begging to be sent on to wherever they're destined for. Lovely stuff.
Doom (2016) – Switch
Doom came back loud in 2016 thanks to Bethesda's iD Software. This studio is so good at making shooting feel good and transferred the classic circle strafing from the original into wide-open arenas full of gross-looking devils. The sequel is also on Switch, and it's an alright time, but 2016's first run is my pick of the bunch.
Call of Duty Mobile
Call of Duty Mobile transfers all the little bits that make CoD special into a tiny package. Sure, there's the classic mobile game gubbins in the way of everything, but the maths is tight enough to keep you coming back for more. And playing a classic tiny map from your good old memories in the palm of your hand is a real treat. Head on over to our CoD mobile redeem codes for some freebies.
Metro 2033 – Switch
Metro 2033 has Half-Life in its veins, which is one of the biggest compliments I can give it. There's not much that quite reaches the heights of Valve's sequel, but slow, steady, tension-building treks through dingy, disgusting tunnels of darkness is still ace. This, plus a wide range of faces to see and excellent environmental storytelling make this the whole package – and a sorely underrated one at that.
Hitman Sniper – mobile
Hitman Sniper brings everyone's favourite barcoded assassin to the highest perch possible to pick off poor, unsuspecting people. As you scan with your scope across stylish landscapes littered with heads to pop, you may start to feel a little bad about your murderous day job. But don't worry, that's Agent 47, not you friend.
Bioshock: The Collection – Switch
Bioshock is lauded for being something "special" in the history of videogames, which I definitely disagree with. Most of the highfalutin story stuff is as shallow as it gets. However, if you love exquisitely built spaces full of super strong atmospheres, this has it. Combine that with a handful of guns in one hand, a spattering of spells in the other, and endless packets of crisps to pull out of the garbage and chomp on, and it has more than enough to have a good time. Just don't take it too seriously.
PUBG Mobile – mobile
PUBG Mobile is still the best battle-royale game on mobile. While PUBG New State and Fortnite try and take its crown, the legacy of the original is hard to say no to. Sure, it's a little ropey visually at this point, but the basic gameplay is still the best out there. Jump down, gun out, stay alive, and you'll be having chicken for dinner. Oh, and while it's third person above, you can go first person in the settings.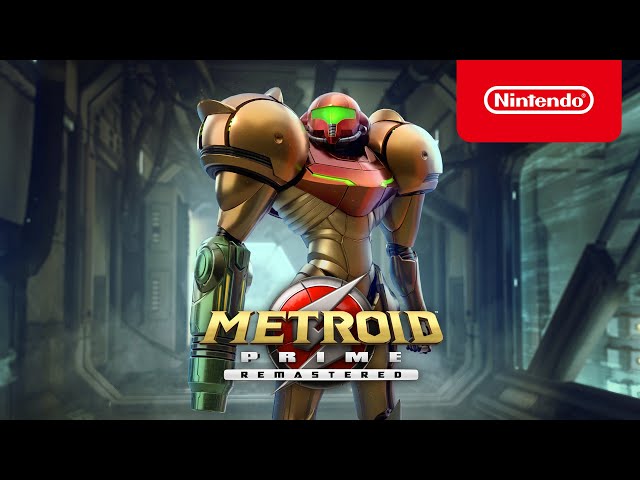 Metroid Prime Remastered – Switch
Metroid Prime is one of those rare FPS games that redefined the genre. Since its release in 2002, its legacy and influence over the whole of videogames is still palpable. So, going back to give it a go is a must. Better yet, Nintendo remastered the classic for Switch recently, and it is absolutely gorgeous. Check out our Metroid Prime Remastered review if you need more convincing.
Ok, done now. No more virtual murder. Have fun with your FPS games. For more, check out our guide to the best battle royale games or the best mobile shooters for more big guns.