MudRunner Mobile is a game of care and precision – so not your usual car-based fare. While there are time limits and speed goals, driving fast will inevitably end in failure – much like in real life (stay safe kids). But this precision can be hard to nail when you're using the on-screen controls.
You know the drill – your thumb gets in the way of your view and you can't quite tell what's just ahead of your vehicle any more. And BAM – your tyre is stuck in a pothole and the load you've been carefully edging up a mountain spills to the ground. The new Rocky Hills map launched in the Old-Timers DLC is rockier than any before (the name gives it away), so stray rocks are even more likely to interrupt your precise balancing act.
In our original MudRunner Mobile review, we noted that "both iOS and Android allow you to play games with a PS4 or Xbox One controller, and having the ability to do so with MudRunner Mobile would have mitigated a lot of our issues." Our reviewer had to put his hands in an uncomfortable "full crab" position just to make things work. But now, Saber Interactive is taking steps to mitigate these issues.
That's right, controller support is coming to iOS and Android. Your device needs to be updated with iOS 13 or Android 4.0 at minimum, but if that's the case you can grab your Xbox One or PlayStation 4 controller to play MudRunner Mobile. Sync the bluetooth devices as normal, and you're good to go!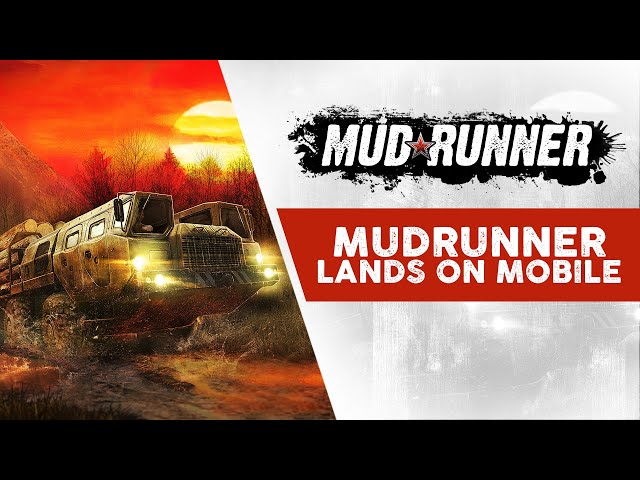 If you haven't got a controller yet but you're keen on maximising your MudRunner Mobile experience, we recommend checking out our list of the best iOS and Android controllers deals to get the best price – even if you missed Black Friday!
If you're after some more vehicular action, our list of the best Android games has some racing titles that might take your fancy.