Sabre Interactive has released the newest DLC for its off-road driving sim, MudRunner Mobile. The 'Old-Timers' expansion brings the new Rocky Hills region to the game, a challenging sandbox map with the increased difficulty of lacking garages to repair your vehicles. Just like the original DLC, Old-Timers also adds two types of haulage: the loaded log cart, and the scout trailer, just in case things weren't hard enough…
But unfortunately, MudRunner Mobile's version of Old-Timers doesn't include any vehicles like the PC version did. Namely, the Chevrolet Napco 3100, and the GMC DW950. The DLC is also free on PC, while it's going to set you back $2.99 on Android and iOS. However, if you feel like getting more for less, the new four-DLC pack offers every in-game expansion, including Old-Timers, for a 15% reduction.
For those that don't know, MudRunner Mobile is a spin-off of the popular PC vehicular off-roading game, MudRunner. It released back in July to a fairly positive reception – see our own MudRunner Mobile review for some more thoughts.
You can also catch some gameplay in the trailer below: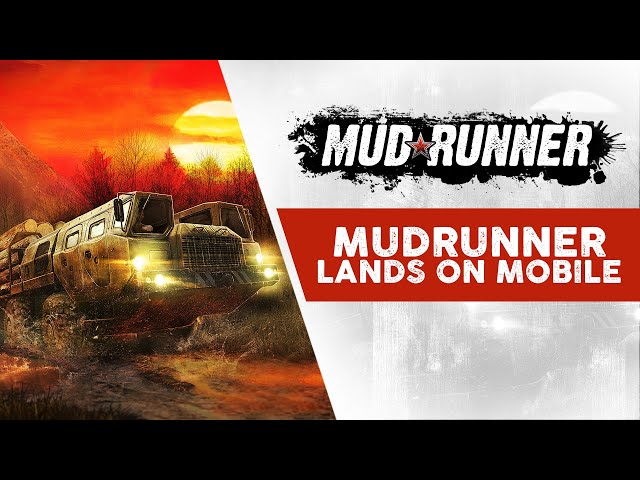 Though Old-Timers doesn't add that much as far as expansions go, previous DLCs like American Wilds have been far more faithful to their PC counterparts, introducing a variety of new vehicles.
If churning up mud sounds like your idea of fun, you can find MudRunner Mobile on Google Play and the App Store, where it'll set you back $5.99 (£5.99). You can also purchase Old-Timers and any of the other DLC in-game right now.
For some more recommendations, however, you should see our lists of the best Android games and the best iOS games!