It's almost time to pack your bags and leave Portia for the dusty desert, with a My Time at Sandrock Switch release date set for later this year. Currently, the laid-back life sim is only available on PC, but we're eager to add this title to our list of the best farm games – providing it performs better than the first game, that is.
For those that don't know, My Time at Sandrock is a sequel to My Time at Portia that leaves behind the rural greenery in favor of some hot, dusty rocks. Still, as we found out in our My Time at Sandrock preview last year, this isn't a Flight of the Phoenix situation where you find yourself alone amid the sand dunes. No, Sandrock is instead an idyllic retreat that feels like someone plonked Stardew Valley in the middle of the Grand Canyon. That, my friends, is not a bad thing.
Still, there is some trepidation going into this one, mainly through our experiences with the My Time at Portia Switch port. The game is infamously buggy on Nintendo hardware, struggling to run consistently and with frame-rate drops that significantly hinder the experience. We're hoping that the developer Pathae learned its lesson, but the proof is going to be in the pudding when the Switch launch rolls around.
When is the My Time at Sandrock Switch release date?
The My Time at Sandrock Switch release date is set for September 26, 2023. You can check out the latest trailer below.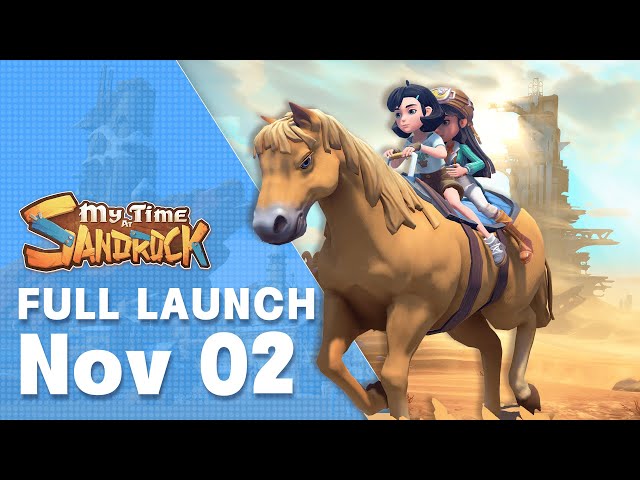 There you have it, the My Time at Sandrock Switch release date. For more games full of lil' critters, check out our picks for the best wildlife games. Or, if you prefer fighting to farming, see our list of Mortal Kombat 1 characters.