Nier Reincarnation will welcome Nier Replicant characters into its world as part of an upcoming event, with special versions of Replicant's Nier, Emil, and Kaine all set to feature when the crossover kicks off on March 31.
Nier Reincarnation is easily among the biggest new mobile games of the year so far, having already topped ten million downloads in its first month of release in Japan. For those not in the know, this one's a turn-based RPG that utilises a similar perspective-shifting style to that of its predecessors.
The incoming crossover offers a special quest and some event-exclusive rewards, namely the three Replicant heroes. What's more is that a separate event is scheduled to launch on March 20 in celebration of Reincarnation passing ten million players. You can take part to earn free rolls, gems, upgrade materials, and other handy items (cheers, GameWith via Siliconera).
Unfortunately, the global Nier Reincarnation release date is still unknown, but it'd be nice to see the Automata and Replicant crossover content find its way into the global version in some form.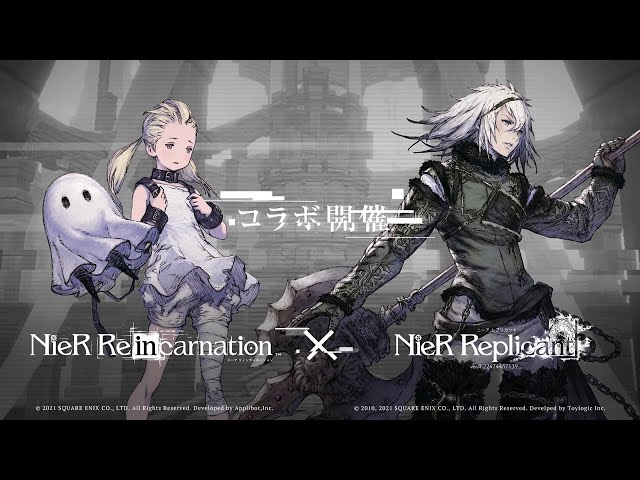 So, while you wait for your latest gacha fix, be sure to check out our list of the best mobile RPGs on iOS and Android. Plus, here are some of the best gacha games going.