It may be one small step for the games industry, but one giant leap for Freedom Games as it announces the One Lonely Outpost release date for Steam early access lands on June 26, with a Nintendo Switch launch later this year. Who doesn't love a good space game on Switch?
As seen in the Guerilla Collective's showcase as part of Summer Games Fest 2023, One Lonely Outpost makes its way to consoles after an early access preview on Steam this year. We don't have an exact date for the full release just yet, but the Switch version hurtles into our solar system with the game's full 1.0 launch later in 2023.
One Lonely Outpost is a space-centric farming simulator where you find yourself on a desolate alien planet with one task: build it back to a habitable place. You must transform the surrounding wasteland into cultivated fields filled with produce while bringing back inhabitants to spend time with.
Fish, plant, craft tools, catch bugs, fall in love – One Lonely Outpost has it all for us to get stuck into – in space! Terraform this abandoned planet into a bustling colony by fixing glaring issues like unbreathable air and inedible food. Did we mention that you get a robotic pet accompanying you, too?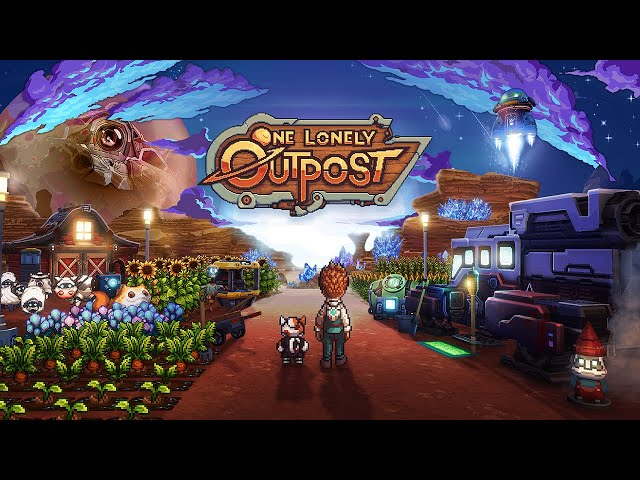 While you await an up-to-date status report on your new space adventure, we recommend diving into some of the best farm games out there and the best wildlife games on Switch.