Pin Rescue is a brand new puzzler that challenges you to rescue a bunch of folk that have somehow found themselves trapped between pins. To save them, you simply have to pull out one, or several, pins, allowing them safe passage to the end of the level. Fail, and they can die in a wide variety of excruciating ways.
Our Pin Rescue guide is designed to help you avoid that. We'll start by walking you through the various different ways you can play it, from downloading it via the various app stores, to bypassing them entirely by grabbing the APK or PC version. We'll then move onto some more focused tips to help you perform a lot better without our help.
If you like games like Pin Rescue, we recommend checking out our Pull Him Out guide, which covers a game that's remarkably similar, just with cartoon visuals. You can also check out our list of the best mobile puzzle games, to find similar experiences, or our best Android games and best iOS games lists for a wider range.
EVERYTHING IN OUR Pin Rescue guide:
Pin Rescue download: how to get it on iOS and Android
Pin Rescue is currently available on iOS and Android, via the App Store and Google Play respectively. There's no platform discrimination where this puzzler is concerned.
Pin Rescue APK: How to bypass the Android app stores
If you can't access Google Play, or would rather get the Pin Rescue APK directly, you can do so via APKPure.
Pin Rescue PC: How to play on the big screen
If you'd rather play Pin Rescue on your desktop PC or laptop, you can do so. The official version is available in the Microsoft Store, though you can also play it via an emulator courtesy of Memu Play.
Pin Rescue trailer: check out how it plays
Not sure if Pin Rescue is worth your time? Then save yourself the trouble of downloading it by checking out the trailer below. It will gave you a taste of the puzzler in action, without the need for you to actually play it.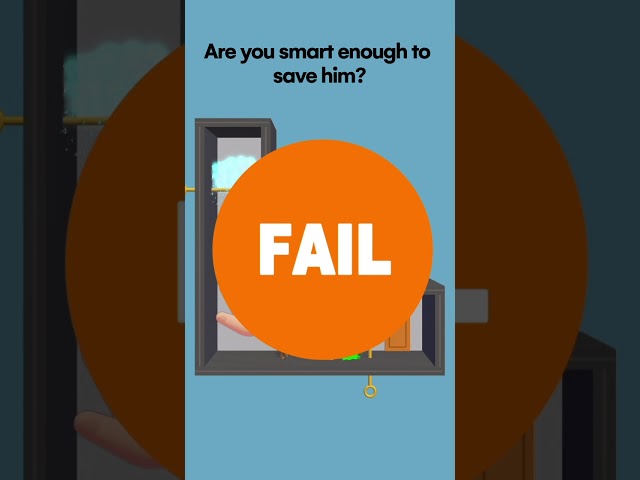 Pin Rescue tips, tricks, and cheats
Now that we've got the basics out of the way, let's take a look at a few more focused tips, tricks, and cheats.
Assess the level before pulling a pin: before you even think about pulling a pin, take a moment to assess the level ahead. Mentally simulate what pulling out each pin will do, and focus on the threats. Will you land on those spikes? Will those animals fight each other? Can you swim without a buoy? This is what you have to decide
Keep an eye out for obstacles: as you play, you'll see similar obstacles crop up time and time again. These include the likes of spikes, aggressive animals, and water. Take a moment to learn the effects of each obstacle whenever you encounter them to help you assess how to beat future levels
Figure out friend from foe: not every NPC is your friend in Pin Rescue. Those trapped in cages or wrapped up in ropes usually are, but if you see a shady guy dressed in all black and sunglasses, and kind of looks like a Matrix reject, steer clear. This dude is a homicidal maniac, and will kill you as soon as look at you
Watch ads to get free stuff between levels: at the end of the day, you're likely playing Pin Rescue for the rewards. We, as human beings, love a bit of positive reinforcement, and there's plenty of that to be had here. You can get coins, new outfits, pin cosmetics, and more. We recommend watching an ad between each level, as you'll get a lot more free stuff that way
Purchase new skins from the shop: what's the point in those coins, you ask? Well, that's the other way you can get new skins for your characters. You can visit the store by tapping on the 'Skins' icon to the left of your screen. These cost between 10,000 and 20,000 coins for a normal skin, though you'll have to watch an ad to get a special skin