There are lots of reasons you might not be able to wander the streets on the hunt for Pokémon and fortunately, we've got a solution to that problem. We've put together a list of the must-dos and workarounds for playing Pokémon Go on PC.
As a quick note, you do need to be careful when using the methods described below, as Pokémon Go may ban your account. So, move around frequently, make sure you've got a backup account where you specifically play on the PC, and mix it up between playing on your phone and PC every so often.
Let's dive into our Pokémon Go PC guide.
How do I play Pokémon Go on PC?
First up, you'll need a PC. After you've got that big part out of the way, there are a few ways to play Pokémon Go.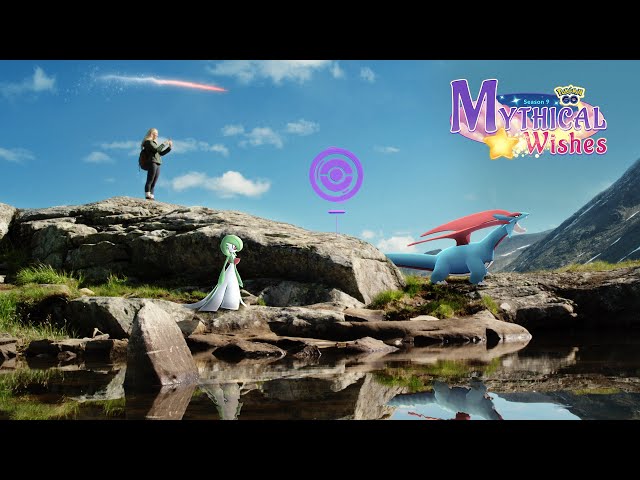 Option one: Android emulator
The most popular way to play is through an Android emulator e.g. BlueStacks. Available across Mac and PC, this app recreates the Android mobile interface on your computer screen just like you're using your phone
Two important points here though. Firstly, don't download the latest version of BlueStacks straight from the site and opt instead for an older version. The latest version may run you into issues when running Pokémon Go through BlueStacks.
Here's where to download Pokémon Go on PC:
Option two: mirroring
Your second option is to use a mirroring app that does what it says on the tin by mirroring your phone's screen onto your computer. This means you can enjoy your smartphone from a much larger screen. Plus, you can even record the screen and capture your gameplay if you fancy saving some of those Pokémon battles for later.
iOS users can mirror via AirPlay on compatible devices, while Android users can do the same via Chromecast.
Here are the instructions:
And that will do it for our Pokémon Go on PC guide. We recommend checking out our Pokémon Go promo codes guide, for some freebies, our Pokémon Go raid guide, to learn how to play better with others, and our Eevee evolution guide to learn how to get the 'mon of your choice.