Wow, what a treat for all trainers worldwide, as not only is there a new Pokémon Scarlet and Violet trailer that introduces the villain organisation and gym leaders, but it turns out there's a Pokémon Scarlet and Violet Nintendo Switch OLED on the way, and it's fair to say that PT crew are now considering trading in our OLEDs for this flashy new model.
We simply can't deny how impressive the Pokémon Scarlet and Violet OLED Switch looks – it's sublime. It features a slick design that pays homage to the legendary Pokémon Koraidon and Miraidon. The docking station features both 'mon on the front of it in their respective colours, which is also the design for the joy-cons.
You see, one of the controllers is red for Scarlet, while the other is purple for Violet, and both of which also feature an emblem that's respective to the game it represents. Then, on the back of the OLED itself, you can see a mixture of symbols, Pokémon (Sprigatito and Quaxly), and more.
Where can I buy the Pokémon Scarlet and Violet OLED?
Pre-orders are yet to open for the OLED, so we can't say what retail stores you can buy it from. However, we do know that it releases on November 4. Make sure you check out our Pokémon Scarlet and Violet pre-order guide to be in the know on when you can buy the console.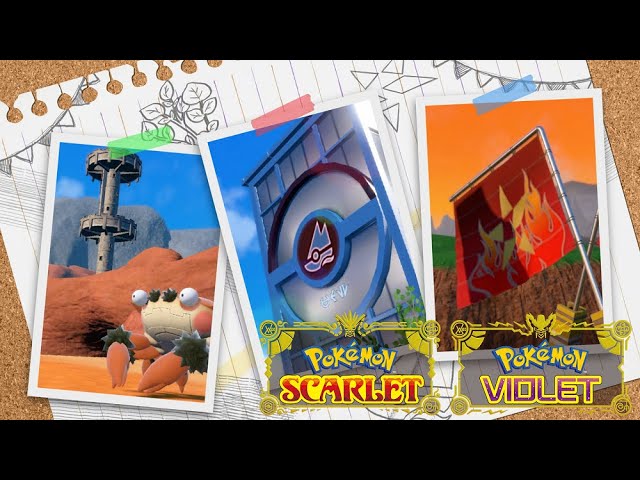 If you need something to keep you busy for now, our list of the best Pokémon games can help you out.