Ding, ding, ding! It's time to dash, dodge, and dine, as the ultimate entertainment and dining destination opens its virtual doors in the Dave & Buster's World Roblox game. This fully immersive recreation brings all your favourite family-friendly fun to the blocky metaverse, with an awesome arcade midway, radical restaurant, and a whole bunch of cool backdrops to take epic screenshots of you and your pals.
Grab your friends and dive into some arcade fun with Roblox Dave & Buster's World's collection of mad minigames. Whether you're rolling down the tracks in Superball Dash, racing against your pals in the Full Tilt obstacle course, or zapping some Z's in Zombie Survival, it's sure to be a blast.
Climb the leaderboards and see who comes out on top, earn tickets through the minigames and exchange them for in-game rewards at the Winner's Circle, and keep track of your status with your handy dandy ticket buddy. Then, as you explore this epic eatery and entertainment centre, you can grab a snack to keep you going, collect hidden boosts or grab them from the concession stand, and hunt down fun secrets hidden around the map.
Dave & Buster's World, developed by Melon in collaboration with Dave & Buster's, is set to 'fully capture the fun and interactive energy of a physical D&B', including everything you'd expect from your favourite D&B location, from the arcade to the prize shop. Check out the trailer for this exciting experience below.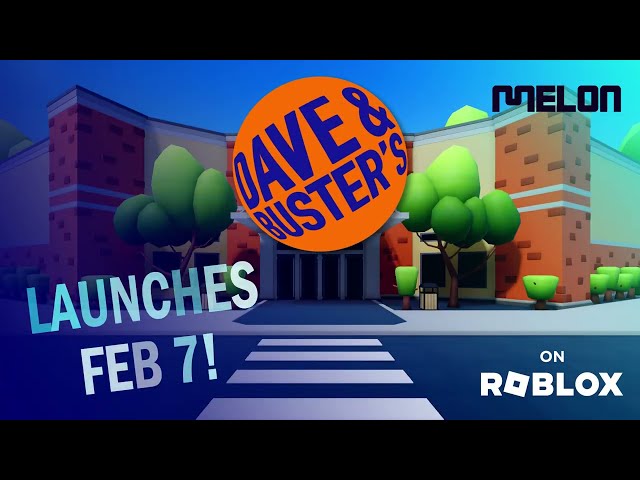 Dave & Buster's World is already open for business, so go ahead and dive into the arcade action today. If you're looking for even more experiences to explore, check out our list of the best Roblox games, and be sure to grab some Roblox free items along the way with our Roblox promo codes and Roblox game codes.