A fresh SkateFish trailer is here to show us what to expect from one of Whitethorn Games' many upcoming cozy titles. Combining touch-screen skating with mechanics a la some of our favorite fishing games, SkateFish tasks you with impressing the local river denizens with your grinding, ollying, and shove-its, to the extent that they just can't say no to jumping out of the river and into your pocket. Yeah, we're pretty sure we've never played anything like this either.
With Whitethorn Games first revealing SkateFish during its winter showcase earlier this year, the latest trailer gives us a better idea of the antics we can expect to get up to on release. The gameplay footage shows off some of the main mechanics, as well as accessibility options, something Whitethorn Games knows the importance of. There's also, as you might expect, lots of fish.
Better still, SkateFish allows you to get creative with your look, both in terms of your skating gear and your fishing equipment. Change up your deck, grip tape, and your rod as you grind through seven different levels with plenty of varieties of aquatic life to add to your collection – we say collection, for the sake of healthy river habitats, we're hoping you get to throw them back in the water.
While the latest SkateFish trailer doesn't give us an indication of an exact release date, we do now have a release window of Fall 2023 for both Android and iOS. You can check out the footage below.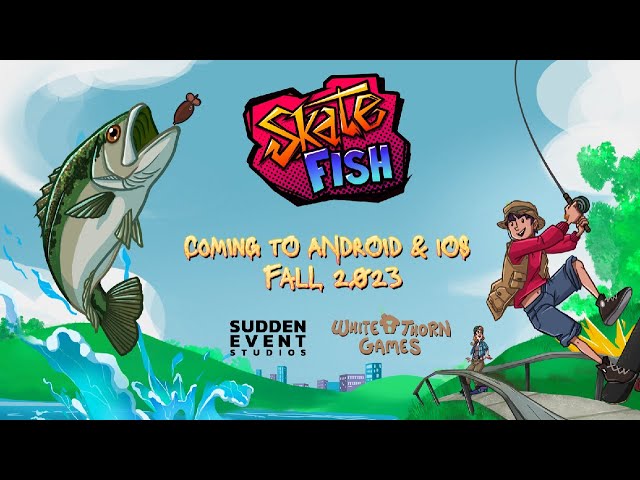 There you have it, all you need to know about the latest SkateFish trailer. For sporting pursuits outside of fishing and skating, check out our picks for the best cricket games, football games, golf games, and basketball games. Or, if you're more of a fighter, see our list of the Mortal Kombat 1 characters guide.