Sonic Dash has officially hit 500 million downloads, just in time to celebrate the famous blue hedgehog's 30th anniversary. Unsurprisingly, with that many of you playing the game, Sonic Dash is the hero's most popular mobile outing, featuring everything you would expect from the Sega mascot – speed, spinning, dashing, running, and rings. A lot of rings.
For those of you who are yet to play Sonic Dash, it's an endless runner that first saw its release in 2013. The game features recognisable 3D environments, so, if you're a Sonic fan, chances are you will feel some nostalgia when speeding through the levels. As you might expect from an endless runner, the goal is to avoid obstacles while collecting rings. However, there are also tasks for you to complete in mission mode. Oh, and let's not forget the roster of characters -here are plenty of familiar faces in Sonic Dash.
"We continue to be amazed at Sonic Dash's loyal fans and how the game is still driving millions of new downloads every month," says Sega Hardlight studio director Neall Jones. "A massive thank you to all Sonic Dash fans. We look forward to continuing to provide you with new and innovative in-game events built around the ever-expanding Sonic universe, for years to come."
Sonic's mobile success couldn't come at a better time, and not just because of his 30th birthday. Last year, Sonic made his big-screen debut, with the sequel coming out next year. It's an exciting time to be a fan of the blue hedgehog.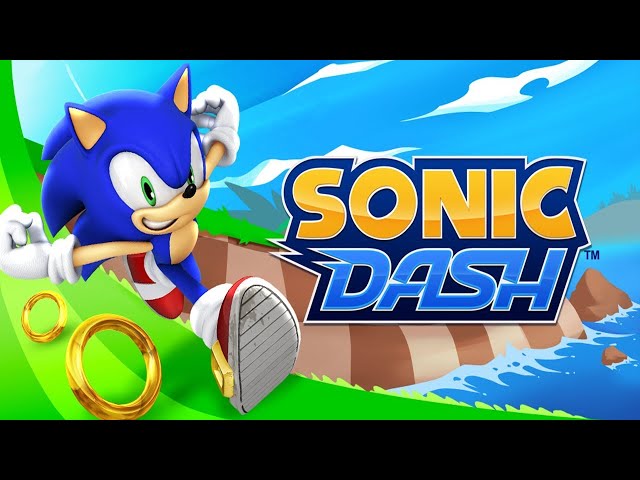 If you want to give Sonic Dash a try, you can download it through Google Play and the App Store here.
Since you're here, why not check out our picks for the best games like Pokémon Go – get out there, enjoy the scenery, maybe embrace your inner Sonic and put a spring in your step. Alternatively, you could look at our choices for the best Android games and best iOS games for a wide variety of new games to play.