Spelldust is set to launch worldwide on June 22 for both iOS and Android devices. The real-time strategy title features a mix of ideas that are akin to Hearthstone and Clash Royale, putting forward a blend of popular game mechanics.
You will engage in PvP duels with the use of pre-selected spell cards. Therein lies the influence of Blizzard's famous card game. However, developer Grand Pike has also incorporated real-time strategy elements found in a range of mobile titles, one of which is Clash Royale. Card-based games and the strategy genre have proved popular in recent years, with the size of the market continuing to grow.
The game soft-launched in April across a number of countries, which provided the developer with feedback that it has since used to improve the experience. If you are interested in the world of magic and wizards, perhaps this real-time, card-based strategy game could be for you. This is especially true if you have already dipped into games like Hearthstone, Gwent: The Witcher Card Game, Clash Royale, and Clash of Clans.
"We have developed Spelldust for gamers, and we want to include our players in helping us improve the game in the future," explains Grand Pike CEO Daniel Öhgren.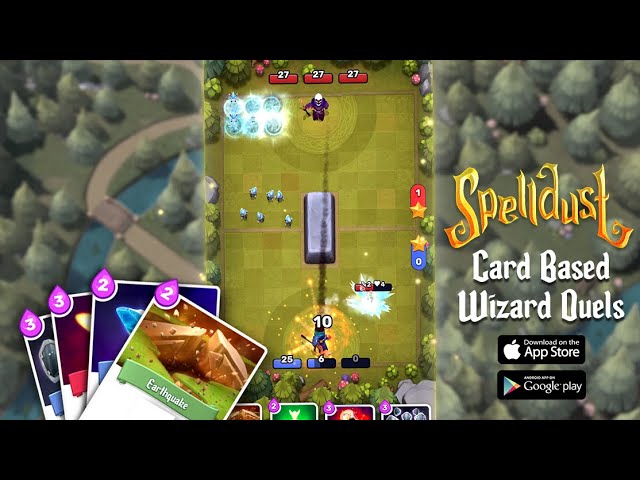 If you are looking for something to keep you busy, why not check out our best mobile card games and best mobile strategy games lists? Or, if you are looking for something a little different, you could look at our lists of the best mobile idle games and the best location-based games on mobile, too.