Stella Arcana, the brand new mobile RPG, is not only about taking down tough bosses, but you'll also get the chance to tame adorable pets, change into unique outfits, go fishing, and romance other characters. This can be a lot to take in when first starting a new adventure, so we're here to help you on your epic quest.
Our Stella Arcana guide will help you prioritise which quests to complete, teach you how to join a guild, give you some tips on getting stronger, and much more. Once you've got all the basics down, your Stella Arcana character will be knocking out enemies and crafting like a pro in no time at all.
Our Stella Arcana classes guide is also updated frequently, so for those of you who need some guidance on which character to pick, we can help out with that too. If you're looking for something new to play, make sure you check out our list of the best mobile RPGs available to download right now.
Everything in our Stella Arcana guide:
How to download Stella Arcana
You can download Stella Arcana for free on iOS and Android. If you'd prefer to bypass the app stores, you can also pick up the game from APKPure or even Memuplay if you want to play on your PC.
Where to find more Stella Arcana gameplay
If you want to watch some Stella Arcana gameplay before downloading the title, you can take a look at the launch trailer below.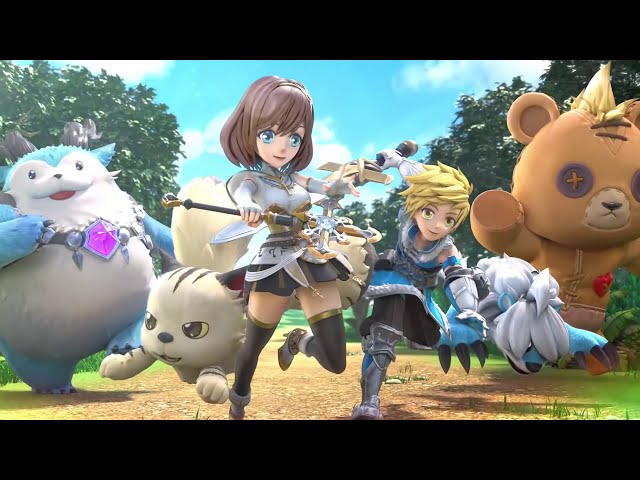 Stella Arcana tips, tricks, and cheats
Now that you've seen some gameplay and downloaded Stella Arcana, here's everything you need to know in order to get started.
Joining a guild: The benefits of joining a guild include access to a special guild shop, guild research to boost your stats, and lots of extra silver. If you want to create a guild you need to gather 60 unbalanced stones. These stones are given out for free to new players, or can be purchased if you already spent the freebies. If you'd prefer to join someone else's guild, you can do so once you reach the 'City of Thel'.
Questing: If you're low on time, the most useful bonuses come from Horoscope and daily quests. Horoscope quest rewards vary from increased item drop rates to stat boosts that will help you take down tough enemies, so we recommend finishing these tasks first. Daily quests are a fun way to get extra silver and a quick experience boost.
Choosing a life skill: Once you've completed your quests for the day, life skills are the next best task to take on. You can choose to collect, forage, mine, or extract; we recommend choosing any life skills except for extracting, as the former three will help you gather items for end-game gear.
Idle life skills: You also need to level up your idle life skills. There are two of these: fishing and cooking. Fishing lets you acquire fish (obviously) that you can exchange for some handy items down the line. Cooking lets you create some tasty dishes with limited-time stat boosts. Either of the idle skills are worth levelling up, so choose whichever you prefer.
Increasing rank: Open up the 'Hero's Path' menu to find out what tasks you need to complete in order to rise through the ranks. Reaching a higher rank will grant numerous stats boosts and provide the occasional cosmetic reward.
Found a map?: All of the Stella Arcana treasure map locations can be found here!
There you have it! Follow our tips and you'll soon be max rank and rolling in cash. If you've mastered Stella Arcana and want to move on to something new, take a look at our list of the best gacha games to keep yourself entertained.