Exciting things are happening in the world of mobile right now, as two giants of the games industry come together in what could well prove to provide a number of high-profile titles for smartphones and tablets, such as Grand Theft Auto, Borderlands, and BioShock. That's right, Take-Two Interactive is making a bigger push into mobile, and what better way to do that than by snapping up Zynga, a mobile behemoth.
The Take-Two Zynga deal is worth a staggering $12.7 billion (£9.4 billion). However, considering the IPs belonging to the mobile company, it would be fair to say the Rockstar parent firm is getting its money's worth. If you enjoy gaming on your smartphone, then chances are you've played a Zynga title at some point. Such games include FarmVille, Harry Potter: Puzzles & Spells, Empires & Puzzles, Merge Dragons, Words With Friends, and more.
"Combining Zynga's expertise in mobile and next-generation platforms with Take-Two's best-in-class capabilities and intellectual property will enable us to further advance our mission to connect the world through games while achieving significant growth and synergies together," explains Zynga CEO Frank Gibeau.
We have no doubt you've heard of Take-Two Interactive, especially since it's one of the largest games companies in the world. It owns a range of studios, including 2K and Rockstar, meaning it boasts franchises such as Mafia, NBA 2K, WWE 2K, Midnight Club, Red Dead Redemption, and, of course, Grand Theft Auto.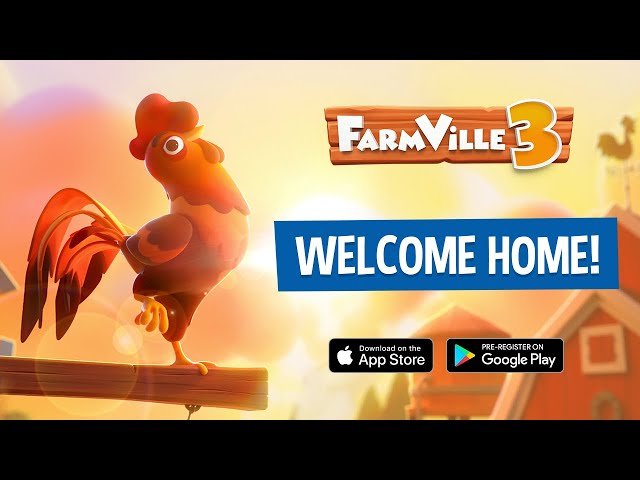 "This strategic combination brings together our best-in-class console and PC franchises, with a market-leading, diversified mobile publishing platform that has a rich history of innovation and creativity," claims Take-Two Interactive CEO and chairman Strauss Zelnick.
If you're yet to try a Zynga title, why not start with FarmVille 3? If you do, we have a FarmVille 3 codes list that provides you with a range of freebies, as well as a FarmVille 3 animals guide to help you get all kinds of creatures.
Alternatively, we have lists of the best iPhone games and best Android games to keep you busy, no matter what device you use.