It's been a hot minute since we've heard anything, but finally, we have more details on the Temtem Switch release date. Originally crowdfunded about four years ago, Temtem set the internet on fire with its promise of a huge creature collecting adventure with advanced online features. It also helps that most of the monsters are absolutely adorable, something that most Pokémon-likes don't quite manage to nail.
After all that waiting, we're finally getting Temtem Switch, when it arrives in September. We're even getting both a digital and a physical version of the game if you prefer to have your games on your shelf. But wait, there's more, the developer has also revealed a lovely looking Temtem collector's edition box, though sadly, this doesn't include the game. It's pretty sad to not even see a digital code in this sort of thing, but there you go.
If you didn't already know, Temtem is a massive multiplayer creature collection adventure in the vein of Pokémon. You explore the lovely looking Airborne Archipelago, catch as many Temtem as you can (the titular monsters of the game), and battle other Temtem tamers. It also offers customisation features such as your own house. And, setting itself apart from Pokémon, you can join a friend's adventure or explore a dynamic online world.
With Pokémon Legends: Arceus starting the year, Pokémon Scarlet & Violet ending it, Digimon Survive this summer, and now Temtem in-between… phew boy, what a year for fans of collecting digital little guys!
Check out the trailer for Temtem below to see exactly why you should be pumped to become a Temtem tamer later this year and share your adventure with your pals.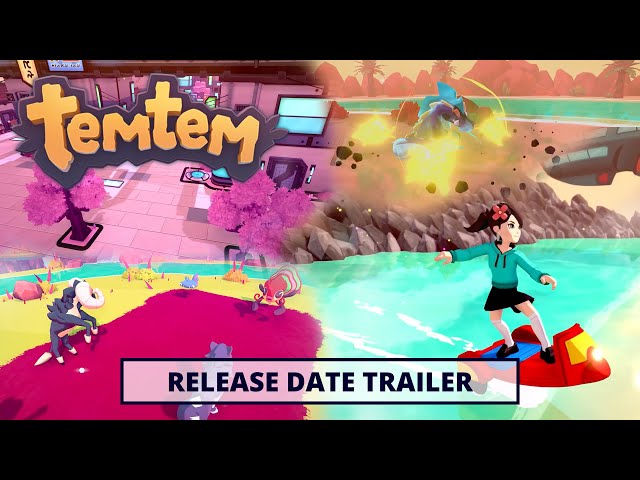 Is Temtem coming to Switch?
Yes, the developer confirmed that Temtem is coming to Nintendo Switch, Steam, and Xbox Series S & X.
When is the Temtem Switch release date?
Temtem launches on Nintendo Switch and Xbox Series S & X consoles on September 6, 2022. Not long now!
If you're a big Pokémon fan, be sure to check out our guides to the best Pokémon in Pokémon Go, covering electric Pokémon, fire Pokémon, and dark Pokémon to boot.