Teppen, the free-to-play card battler, has announced a new Daymare Diary card pack. This pack features characters from Resident Evil among other notable franchises. If you enjoy card games on Switch and mobile then we recommend this game, especially with Halloween slowly approaching.
The Teppen pack is available now and follows Sherry Birkin as she is transported to a different realm after reading a strange diary. Here she finds a doll – Angie of Resident Evil Village – who tells her she can only escape by collecting torn pages of the diary.
As you try to escape, you encounter Felyne from Monster Hunter, Vile from Mega Man X, and other Capcom characters dotted around appearing as ghosts, toys, and more. There's even a plushie version of Claire Redfield!
This card pack not only introduces a fresh story, but a new Frenzy ability. When you use a unit with the Frenzy ability, other Frenzy units in your hand, pocket, or deck can become Frenzied. This means their attack power goes up, and you deal plenty more damage. Some cards even need to be Frenzied to activate their effects.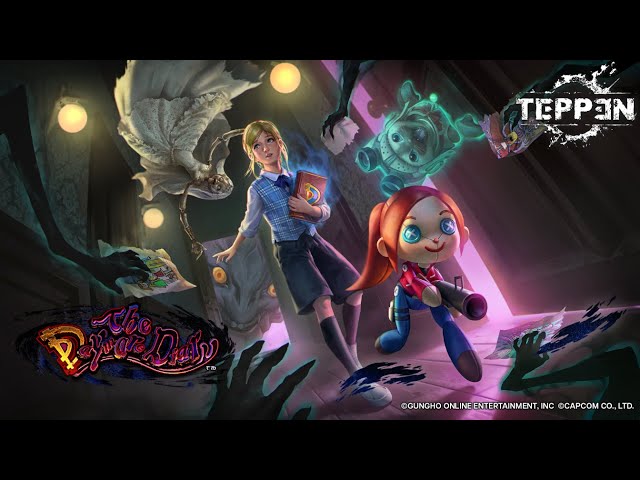 There's plenty going on in the coming months to keep you busy, too, with Secret Spheres available in three timeslots across September and then a return of the Turnabout Festival. October also has a main quest where you collect candies to exchange for rewards, properly getting us in the spooky mood.
If you need some ideas on what to play next, our list of the best mobile games will have something for you – or check out the best choice games for some head-scratching fun.