One of the biggest challenges you'll face in Terraria is building the perfect house. Much like the game in general, part of what makes this so tricky is the sheer range of options available to you.
For starters, you have to decide what sort of house you want to build and which biome you want to reside within. Do you enjoy a chillier environment and some calming snowfall, or would you prefer a drier, warmer climate? The choice is in your hands – but it doesn't have to be an impossible one to make.
That's why we've compiled some of the neatest Terraria house designs out there, showing you basic starter houses, wild creations, and everything in between. This here guide will also fill you in on all the necessary Terraria house requirements that you need to know. So, whether you're a complete Terraria newbie or a hardened veteran, you're sure to find plenty of novel ideas and inspiration.
Here are the best terraria house builds and how to make them:
Terraria house requirements
When building a house in Terraria, there are a number of requirements to keep in mind. It's worth taking this advice into account, as creating a decent house will allow you to build up your town and welcome in new Terraria NPCs:
A house must have between 60 and 750 tiles in total across its frame, floor, ceiling, and walls
It has to feature some sort of light source, a workbench, and a chair
Be sure to add a background wall of your own
You also have to build an entrance to your new home, such as a door or a trap door
Also be sure to avoid any and all corruption zones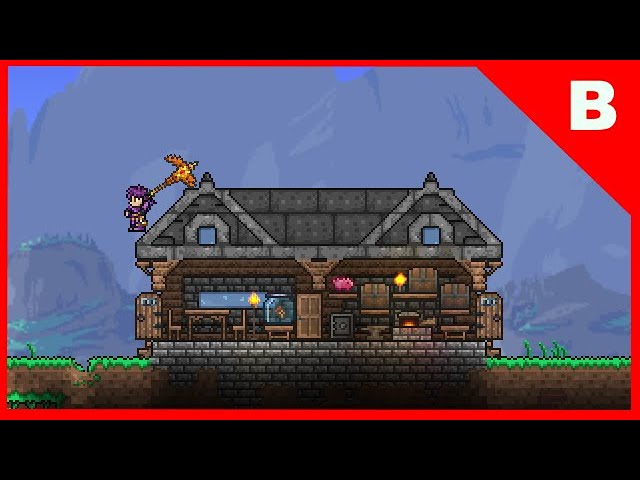 Terraria starter house
A good Terraria starter house follows all of the above rules and can easily act as your base of operations in the early hours of the game. Functional and quaint, you'll always remember your first house fondly. Follow the above tutorial if you want something that's good-looking and easy to put together.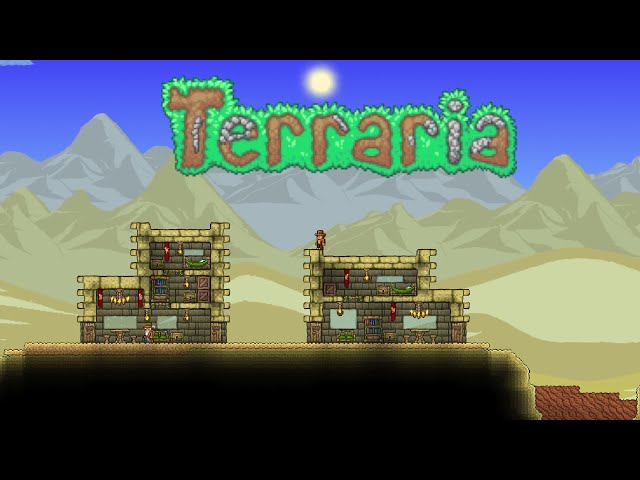 Terraria desert house
Here's another simple build that fits its biome well and can easily be enhanced with fancy decorations once you've laid the foundations. Terraria's desert biome is a favourite of several NPCs, such as the Dye Trader, so you'll almost certainly feel the urge to build a desert retreat later in your playthrough.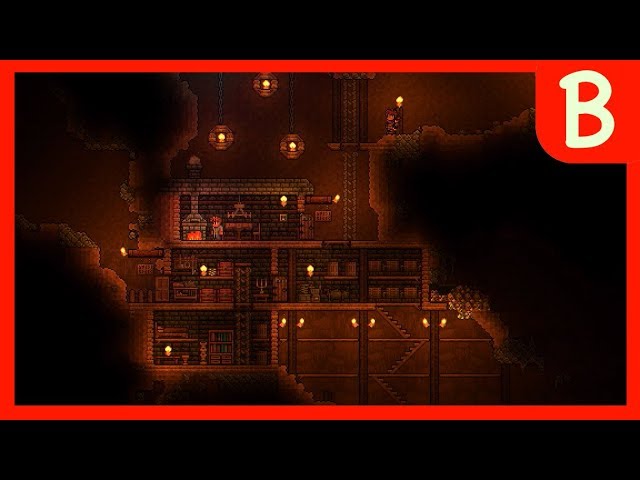 Terraria underground house
If you're looking to up your creative game, here's a fun challenge for you – try setting up shop underground. It's actually not as tricky as you might imagine, and the video tutorial above highlights how to covert an old ruin into your dream cave home. Of course, your first underground build needn't be quite as complex, but the reward in this case is well worth the effort.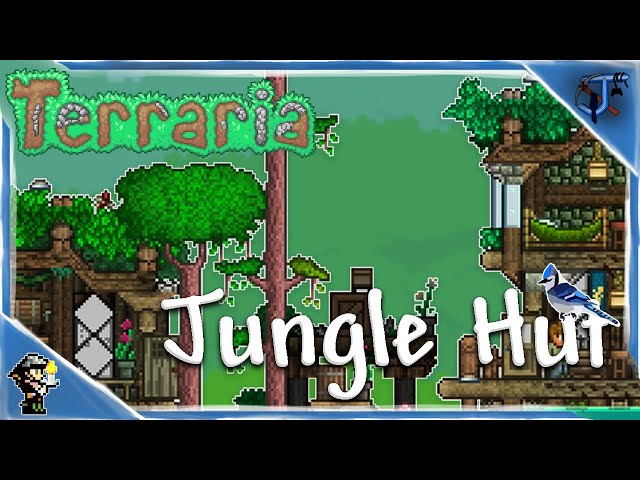 Terraria jungle house
The jungle biome is another popular one, but it's also quite tricky to design for. The challenge lies in creating a house that doesn't appear out of place. We'd therefore recommend going for a jungle hut design, much like the one in the video above. Sure, this is a pretty advanced build with a lot of bells and whistles, but it's also super charming and easily adaptable to suit your skill level and taste.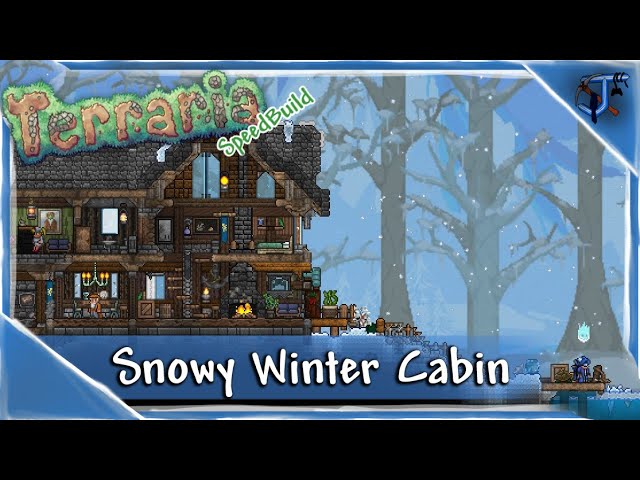 Terraria snow house
Is there anything more homely and welcoming than a snowy winter cabin? This build in particular is one of the most pleasant we've seen yet, with its cosy fireplace and ample decorations. Once again, this might not be an easy build to put together if you're still fairly early in your playthrough, so be sure to adjust the template to suit your current resources and ability.
And with that, we've come to the end of our Terraria house guide! While you're here, remember to check out our list of Terraria wings, which includes all the info you need on how to obtain and use them, as well as our in-depth guide to every Terraria armor set.