Crunchyroll Games is on a roll. Despite still being a relatively new studio, 2022 has been packed with releases for the anime-giant turned-game producer, and now there's a The Eminence In Shadow release date to top it all off. So what are you waiting for? It's time to kick some cult ass.
If you don't know, The Eminence In Shadow: Master of Garden is based on Crunchyroll's anime of the same name, one of its popular new shows centred around a magical young lad trying to save the new world he finds himself in from an evil cult. Think Persona vibes with a touch of Castlevania for good measure.
It's worth picking this title up early in its launch if you're interested in the sound of it, as there's plenty of rewards on offer for the first few players through the door. Thanks to a stellar pre-registration campaign, there's also a big gem bonus available to help you start your cult-killing quest on the right foot.
When is The Eminence In Shadow release date?
Good news, gamers! The Eminence In Shadow release date of November 29, 2022, has been and gone. You can now download the app for either Android or iOS.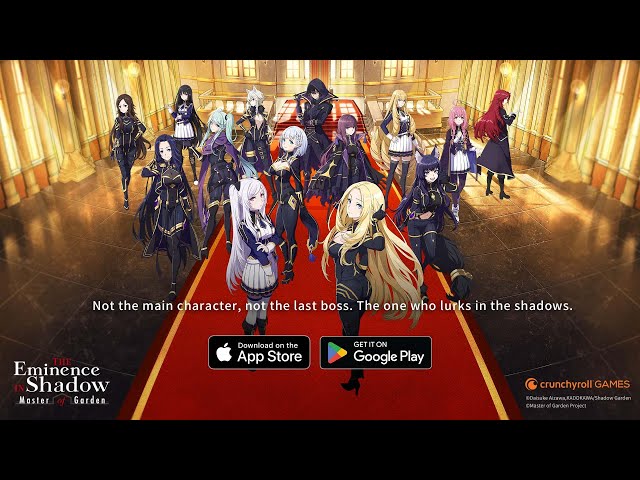 There you have it, all you need to know about the Eminence in Shadow release date. For some killer tunes to soundtrack your cult takeout, check out our YouTube Music download and Spotify download guides.