In the wake of Tower of Fantasy's nominations for Best Mobile Game at The Game Awards and the Google Play User's Choice Game, Hotta and Level Infinite have released details about the Tower of Fantasy 2.1 update, and have given us a glimpse at some exciting new content on the horizon.
Version 2.1, known as Confounding Labyrinth, introduces us to the brand new Confounding Abyss map, located beneath Mirroria in Tower of Fantasy's Vera. Full of fresh beasties and challenges to tackle, the Confounding Abyss looks to be a mysterious location populated by dangerous, mutated lifeforms, corrupted by the abyss (if you're a Genshin fan, this might sound a bit familiar – sounds like the type of place Mr Worldwide, Genshin's Childe might pop up!).
As well as the new Confounding Abyss map, we'll also be seeing the arrival of the long-awaited Tower of Fantasy Lin, who's been known as a true GOAT in the CN version of the game since her release. If she maintains her power levels in the global release, she may well be worth saving up your hard-earned black crystals and red nucleus for.
When is Tower of Fantasy Confounding Labyrinth's release date?
Confounding Labyrinth, ToF's 2.1 update, is set to release on November 22, so not too long to wait! Check out the trailer below.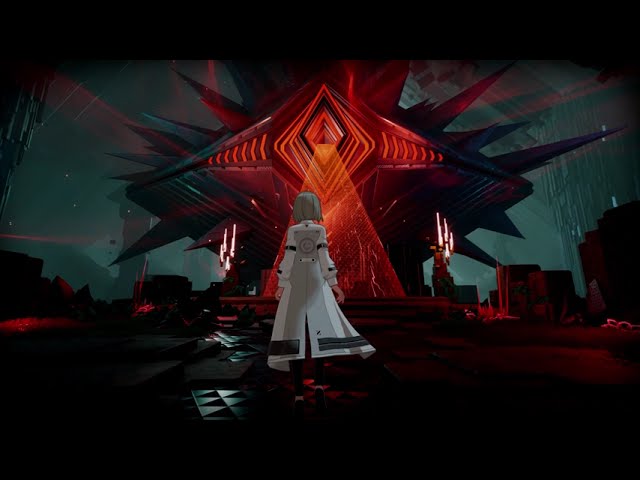 What can I expect from the Tower of Fantasy 2.1 update?
As mentioned above, the Tower of Fantasy 2.1 update, Confounding Labyrinth, introduces the underground world of the Confounding Abyss, offering a variety of new terrain types. These include the Prism Pillar, which is a ruin left by an unknown civilization, and riddled with dangerous obstacles, an underground research centre called Deepsoul Industrial Zone which has been overrun by strange fungi, and more.
As you delve deeper into the Confounding Abyss, you also encounter a variety of new lifeforms and powerful enemies to tackle, including Crystal Hoof: Culton, a strange, hippo-like creature that has fused with a mysterious crystal, resulting in a hard, rock-encrusted body.
On top of all these, we can also expect a variety of new bosses and thrilling new challenges elsewhere in the game, as well as the new, 48-player battle royale mode called 'Break From Destiny'.
While Tower of Fantasy has seen a decline in popularity recently due to its well-documented bugs, poor translation, and issues with both the gacha rates and events, it's great to see it's still getting regular updates. The game is still young, and we hope to see some of the aforementioned issues worked on alongside the new content.
If you're hoping to keep on top of all the best Simulacra, check out our Tower of Fantasy tier list. We've also got guides to Tower of Fantasy cooking and Tower of Fantasy matrices so you can get a grip on the game's other mechanics.