From feathered edges and Gerudo scimitar, all the way to skeleton arms and plain ol' tree branches, there are lots of Zelda: Tears of the Kingdom weapons to choose from. It's quite hard to just stumble across them, so, if you only want the best you can get your hands on, you're gonna need a guide.
That's why we're here, with our TotK weapons guide showing you the way to reach them. For more once you're done here, check out our Zelda: Tears of the Kingdom koroks, Zelda: Tears of the Kingdom shield surf, and Zelda: Tears of the Kingdom shrine guides.
Anyway, here are the best Zelda: Tears of the Kingdom weapons:
The top ten Zelda: Tears of the Kingdom weapons
1. Master Sword
The best sword in Tears of the Kingdom is, of course, Link's iconic Master Sword. Unlike in BotW, the Master Sword is constantly moving, as it's lodged in the head of the light dragon that flies through the skies. Head to our Zelda: Tears of the Kingdom dragons guide to see the path the light dragon flies. Once you've found it, launch Link into the sky via a nearby skyview tower, and make sure you have enough stamina to pull the thing out. Anything less than two full rings isn't enough – and no, stamina-refilling grub doesn't count, this has to be innate.
2. Scimitar of the Seven
The Scimitar of the Seven might be one of the best swords in TotK. It's fast, powerful, and durable. But that also means it's a bit of a pain to acquire. Once you finish the Lightning Temple, head to the jewelry shop and talk to Cara. You then start the quest The Missing Owner. Complete this by finding Isha, then take the required items to Cara so she can make you the Scimitar of the Seven. It's a bit of a long one, but definitely worth it.
3. Savage Lynel bow
The savage Lynel bow has a high attack and fast fire rate, making it a great TotK weapon already. Add to this the fact that it fires three arrows at once – while mysteriously only taking one from your inventory – and it's a powerful choice. To get it, you need to take down a white-maned Lynel. We know there's one in the depths below Hyrule Castle. We'll update here with the exact locations once we have them.
4. Royal Guard's claymore
With 32 base attack before fusing, the Royal Guard's claymore has some of the best base-level stats in TotK. Sure, it's two-handed and a tad slow, but it does big damage. You can find one in the rubble in the Sanctum in Hyrule Castle. Check out our Zelda: Tears of the Kingdom armor guide while you're there, too. There's a little treat hiding somewhere!
5. Lightscale trident
The Lightscale trident makes a return from BotW. This classic Zora weapon is quick with good range and durability, so it's worth the effort to acquire it. To get it, you have to ask Dento to craft it. You can find him hunched over in Zora's domain, where he tells you to bring him a Zora spear – even a decayed one – to get this excellent weapon.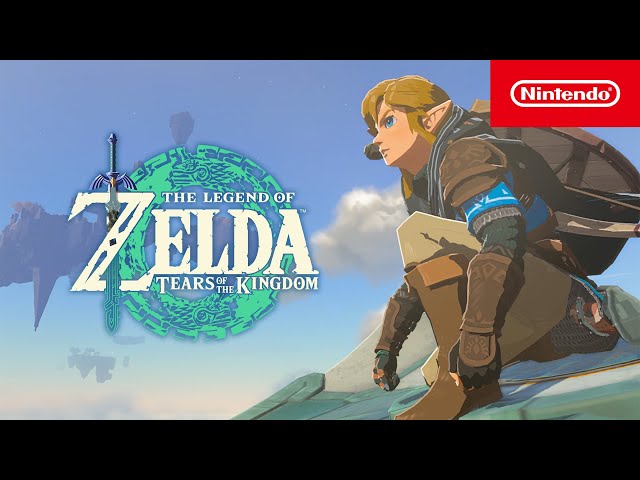 6. Demon King's bow
The Demon King's bow is unique. Its damage corresponds with the number of hearts you have. If you've done a bunch of shrines and leveled up your health, you can get massive damage from this weapon – assuming Link is fully healed up, of course. You can acquire this from the Demon King himself, by either fighting him on your way to acquire Zelda: Tears of the Kingdom's Hylian shield, in the depths below the Lost Woods, or in a battle on the main story path that I won't spoil here. If you haven't got one yet, you can just keep doing main missions and you'll get there.
7. Fierce Deity sword
You can start the Misko's treasure quest to acquire this sword via the location up above. It's a long one, but worth it considering the 38 base attack of the Fierce Deity sword. Follow the questline to collect all the Fierce Deity armor, then return to location marked above and head into the cave for a nice surprise.
8. Royal Guard's bow
There are a handful of Royal Guard's bows in Hyrule Castle in Tears of the Kingdom. And with 50 attack, they're a powerful weapon. Head to Zelda's room in Hyrule Castle, as marked above, and you can find lots of goodies and easter eggs, including this excellent weapon.
9. Gerudo spear
A Gerudo spear may not look like much, but it's got a trick up its sleeve. Once you fuse something to it, it massively boosts the damage increase. For example, if you fuse a Gibdo bone to a Gerudo spear, the weapon goes from 6 damage to 86 – though it does break very quickly. You can find them in Gerudo town, Kara Kara Bazaar, and the desert surrounding the two.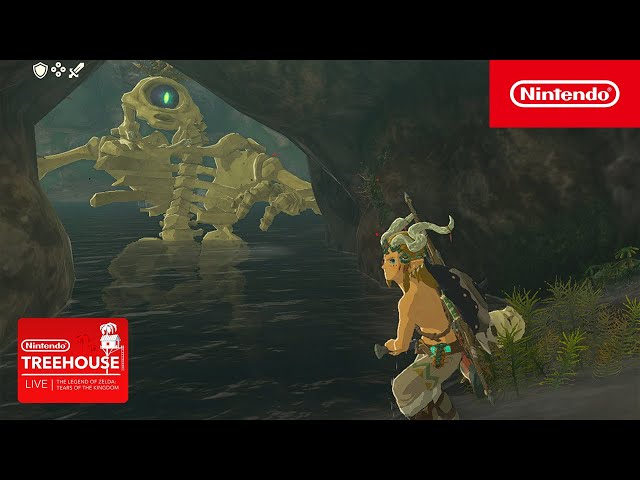 10. Bokoblin arm
Bokoblin arms are super easy to come across at night, as these skeletal enemies leap out of the ground and try and kill you. While they break quickly, they have great damage. Better yet, these enemies usually attack in pairs, and strapping two Bokoblin arms together with fuse boosts the damage nicely. Spooky, but ace.
That's all, folks. The best Zelda: Tears of the Kingdom weapons and how to find them. For more, check out our Zelda: Tears of the Kingdom amiibo, Zelda: Tears of the Kingdom geoglyphs, and Zelda: Tears of the Kingdom stables guides.