The latest AFK Arena Voyage of Wonders event takes you on a journey with best pals Vurk and Skreg. Take on the AFK Arena Cycle of Sorrow to earn yourself some rewards and learn more about the last of Esperia.
Like most idle games, AFK Arena requires a lot of grinding for those of us who play for free, so if you want to help yourself out in the quest for resources, check out our AFK Arena codes guide to unlock some free stuff. You can also check out our AFK Arena tier list to find out the best heroes from each class, and our AFK Arena Lost in Reverie guide to get the lowdown on the Fantastic Beasts challenge.
AFK Arena Voyage of Wonders Cycle of Sorrow map
You can see the new map for Cycle of Sorrow in this video: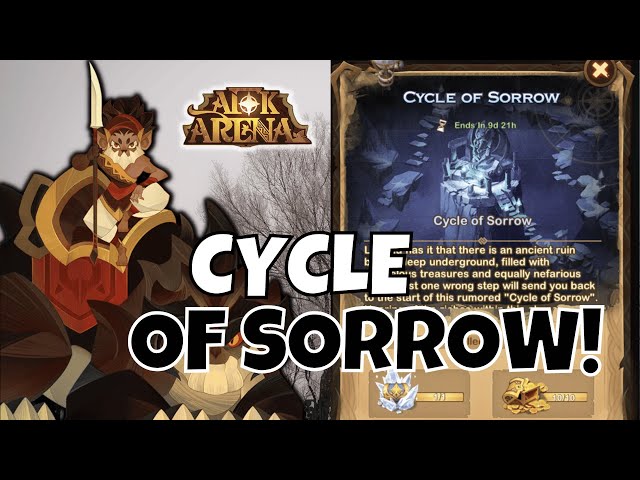 Also, Reddit user afk_inside shared an image of the map for the Cycle of Sorrow Voyage of Wonders. The numbers show the locations of the various puzzles and lore drops along the way to the crystal chest at the end.
What are the AFK Arena Cycle of Sorrow rewards?
The main reward for completing the Cycle of Sorrow event is ten Stargazer Cards, which can be used to pull for heroes and other resources in the Stargazing Room. Other rewards include:
3000 Poe coins

100 baits

100 elemental shards

50 elemental cores

Chests
How long is AFK Arena Cycle of Sorrow available for?
All Voyage of Wonders events last 14 days. Cycle of Sorrow began on March 4, so we imagine it will end on March 18.
That's everything you need to know about AFK Arena's Cycle of Sorrow. For a different mobile experience, check out our Adopt Me update guide or our Rell Seas release date guide.