Three new games are on the way to Apple Arcade, one of which is Alto's Odyssey: The Lost City. It will be joined by Doodle God Universe and Angry Birds Reloaded, with all three games being exclusive to the subscription service.
We have no doubt that you have heard of Angry Birds. Rovio's franchise is over a decade old at this point and now consists of countless games and even two movies. If you have a mobile device, there is a very high chance that you have chucked a fair few birds at some pigs in your time. The studio's latest title, Angry Birds Reloaded, will feature new worlds and characters, as well as some familiar faces, too.
As for Alto's Odyssey: The Lost City, it is a sequel to Alto's Odyssey, a gorgeous endless runner that launched for both iOS and Android in 2018. Doodle God, meanwhile, first arrived on the scene way back in 2010 and is a world-building game with puzzle mechanics. It seems as though Doodle God Universe will expand on the foundations laid by its popular predecessor, staying true to the series' roots.
There is currently no official release date for the three titles. However, that doesn't mean that you can't head on over to the App Store and register your interest.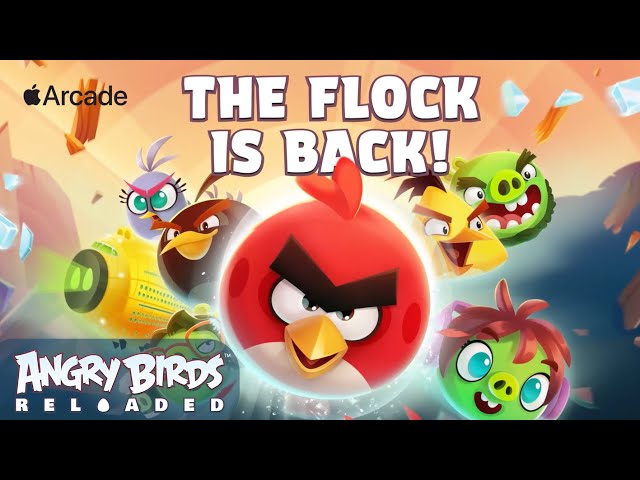 Should you be after something to keep you busy in the meantime, you may want to take a look at our best iOS games guide – there are plenty to choose from! Or, if you are after a specific genre, we have guides such as the best gacha games and the best mobile idle games, too.