Among Us, InnerSloth's take on the party game Mafia, took the gaming world by storm with its simple and engaging gameplay mechanics, focus on social interaction, and its intuitive cross-play between the mobile and PC versions of the game. Sadly, if you're looking for an Among Us 2 release date, you're out of luck – as Among Us 2 has been cancelled. But never fear, little space beans, Innersloth plans to add all content intended for Among Us 2 into the original game, including updated social systems, and even new player roles.
We've looked into what's coming next for Among Us, but keep in mind that this is a small independent studio and plans can change, particularly during the pandemic. If you want to know more about Among Us, you can check out our Among Us character, Among Us hats, Among Us maps, and Among Us wallpapers guides.
Here's everything we know about Among Us 2
Among Us 2 was announced in August 2020, initially intended to improve on the rough framework of the original game. "[Among Us] really was not created to be this big," InnerSloth wrote in a blog post. "Because of this, it's extremely hard to add more things without breaking existing things… so the first goal of Among Us 2 is to be made to withstand growth".

However, the sequel was cancelled a month later and "all of the content" planned for it is to be implemented into the original game. "Seeing how many people are enjoying Among Us 1 really makes us want to be able to support the game and take it to the next level," the developers wrote in September 2020.
Excitingly, additional player roles beyond Crewmate and Imposter are in the works, although InnerSloth "aren't far enough in the design to confirm any roles or how they will work". Other planned features include a game mode with up to 15 players to accommodate for three Imposters and improved matchmaking "to better support custom modes and skill levels".
Innersloth is also "close" to implementing accounts into the game, as well as improved moderation features to counteract hacking and toxicity, after which the team plans on localising the game into over a dozen languages, like French and German. Innersloth is also working on social features like a friend system and saved statistics and plans to implement dedicated servers and colourblind support.
Among Us Xbox release date speculation
Among Us is now available to play on Xbox One and Series X and S as part of Game Pass or by purchasing the game! Like all other versions of the game, it has crossplay, so you can play with all of your friends across platforms.
Among Us Airship
One of the features that was planned for Among Us 2 has now been brought to the original game. The Among Us Airship is a map that launched in March 2021, and dwarves the size of the previous largest map, Polus. It is perfect for large parties of players due to its size, which can be explored via a system of ladders and a floating platform in the gap room.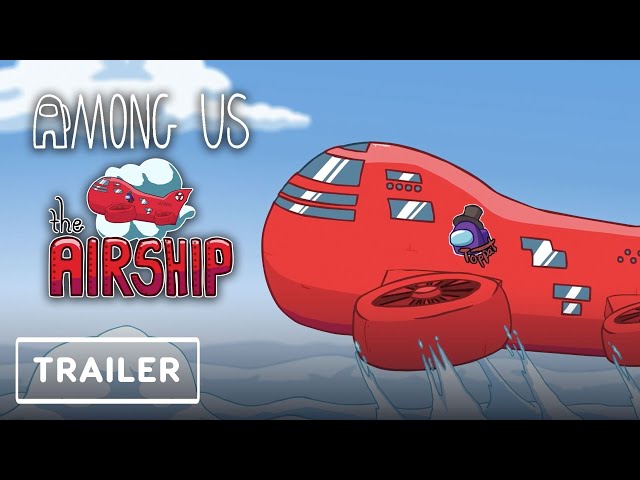 The Airship offers four vent systems which allow you to navigate great distances easily, as well as the dark and perilous maze of electrical, which can give an impostor the edge. However, if you're a crewmate, not all is lost – thanks to the terminal in security and the cockpit, you are able to keep an eye on a variety of different rooms, which may just help you catch a traitor in the act.
And that's all we know about Among Us 2 at the moment. If you're a fan of Among Us and looking for more multiplayer chaos, you should check out our list of the best mobile multiplayer games today. Alternatively, check out our picks for the best mobile RPGs and best mobile horror games for different titles.